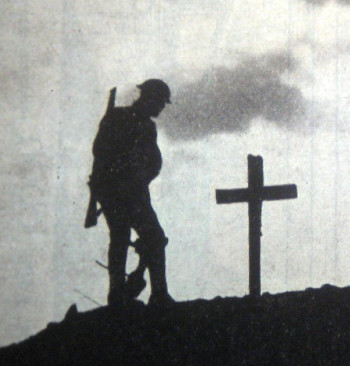 Stanley Campbell
Sgt 16th Btn King's Royal Rifle Corps C/838
Died: 06-11-1916 age 26
Stanley was the son of John Edwin and Harriet Campbell nee Edge, of 35 Black Diamond Street, Newtown, Chester. He had an elder brother, John, and a younger sister, Elizabeth. Their father John was a carpenter in Chester but sadly died in 1894, whilst the children were still young. After attending Christ Church C. of E. School, Stanley was apprenticed to his uncle Joshua West, of Dawson and West, Pawnbrokers, Chester. Later he managed the Mold branch of Mr Dutton, Pawnbroker. He was a likeable, intelligent young man and had made a good soldier. (Chester Chronicle)
October 1914 Stanley enlisted with the King's Royal Rifle Corps. He served on the home front until 15 November 1915 and on 16 November 1915 was posted to France. Stanley had already been promoted to Sergeant by 16 August 1916 and was killed in action in France on 6 November 1916.
Stanley is described as a member of the Church of England on his army enlistment papers, attended Christ Church C. of E. School, was a member of the Church Lads' Brigade, has papers signed by the Vicar of Christ Church and at first appears to have no link with St Werburgh's Parish whatsoever. However there is a conditional baptism for Stanley Campbell at St Werburgh's on 8 November 1911 and he was also confirmed there on 4 February 1912. Elizabeth Campbell, his younger sister, was also confirmed at St Werburgh's in December 1912. It seems as though both siblings had converted to Catholicism. Elizabeth Campbell married James Roach at St Werburgh's on 6 September 1913. Their three children (one of whom was named James Stanley) were also baptised there.
Sgt Stanley Campbell was reported killed in action in the December 1916 issue of St Werburgh's Parish Magazine. His name is also included on the Town Hall memorial in Chester.
Harriet Campbell received her son's medals, the 1914-15 Star, British War Medal and Allied Victory Medal on 18 June 1919, when she was still living at 35 Black Diamond Street.
Sgt Stanley Campbell is listed on the Thiepval Memorial, Somme, France - Pier and Face 13A and 13B.