Daily Updates 5th - 11th July
Saturday 11th July 2020
You lot really are amazing (Part I). No sooner do you read of Harry of Hare Lane's brave exploits from behind enemy lines in last night's Blog, infiltrating the pubs of Chester to see how they are responding to the Reopening Challenge, than I get dozens of you offering to help him on his next foray. Hugh from Handbridge has wolunteered to take the whole of the city south of the River – what a player! – and Maud from Mouldsworth is making herself responsible for all those little villages near her. Thanks, Maudie! Doo-lally from Doddleston slightly got the wrong end of the stick when I mentioned pubs and wants to visit all the Public Libraries and Museums. Good luck with that one, DL! (Don't mock, it could be one of your own). 
You lot really are amazing (Part II). Quiz Question on the Newsletter this morning, regarding the Photo of the Week: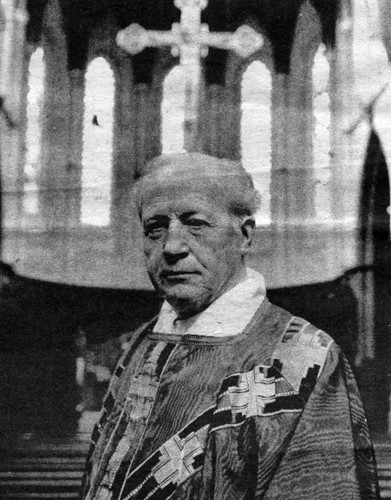 I captioned it as follows: "A fine photo from the Chester Chronicle of 1980 to mark Canon Francis Murphy's Golden Jubilee. He was Ordained in 1930: Quiz Question - for which Diocese?? He served all his Priestly Ministry here in England and was a Curate at St Werburgh's in the 1930's before returning as Parish Priest in 1959, on the death of Canon Hugh Welch. He retired from St Werburgh's in 1982, when Canon Vincent Turnbull took over. Many thanks to John Broadhurst for sending it in."
Newsletter posted online at 10.57. First correct answer? 12.50. And no, you don't have to guess who sent it in! And then, of course, the wags and funnymen are off, and I get a whole series of silly, immature, childish answers. I didn't know there was a Diocese called Curatesbashed or Uptheirish. You lot really do amuse yourselves at times, don't you? Pathetic.
Now 'ere's a funny thing! (Whose catchphrase was that? Max Miller – the Cheeky Chappie?) While burrowing around to dig up that photo of Canon Murphy, I came across this one when he was a young curate here in the 1930's: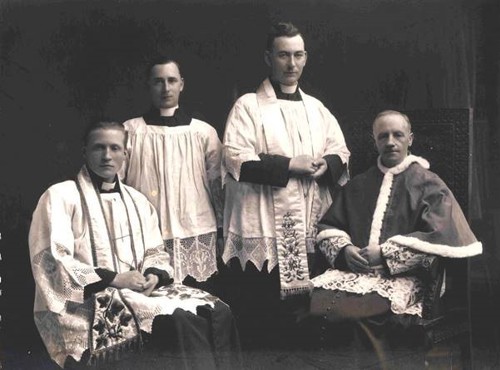 That's Fr Murphy, as he then was, seated on the left. The Parish Priest I believe to be Canon Hayes. There's one person who would have been able to tell me, and identity the other two Priests as well – Kathleen Wilbraham! Parish Priest and three curates? Dear dead days beyond recall. And now it's just the auld eejit. Life is terribly unfair at times, isn't it?
Answer to the Quiz Question: Diocese of Cloyne, South-West Ireland, near to Cork. Frank Murphy studied for the Priesthood at Maynooth, where he was a star pupil. Another good-looking swine?
Enough of this aery badinage and whimsical flim-flam [Have you been at the Altar Wine? Ed] Tomorrow, Sunday, is our final day of "Open for Private Prayer". Thanks for a tremendous response so far, and we hope lots of you will want to come along for this final session, 11.00-12.30. (Papers and chat for the hour beforehand, 10.00-11.00). Wednesday night is Stewards and Cleaners Training, and then next Sunday – OPEN FOR MASS!! No, I can't quite believe it either. This is what I said on the Newsletter this morning:
Next Sunday, 19th July: Open Again for Mass!!
 The moment we've been praying for after four long months – St Werburgh's open again for Sunday Mass. Our Risk Assessment has been approved by the Diocese, a fantastic number of extra stewards have wolunteered (training Wednesday Evening at 6.00 pm) and we're ready to go next Sunday Morning. These are the KEY points for everybody:
Masses at 9.00, 10.00, 11.00 and 12.00
Half an hour each
Maximum of sixty in the congregation for each
ONLY sit on the yellow crosses
At all times be directed by the Stewards
Please sit individually at this stage – no bubbles
Face coverings advised but not compulsory
Sanitise your hands on the way in
Now, obviously, we could compile a list of 38 do's and don'ts, not 8. But the longer a list of instructions, the less attention anyone pays to it. So, we are trying to keep it as simple as possible. You will need to queue up, along past the Hotel, and come in, six feet apart, when the Stewards tell you. Sanitise your hands and sit where directed. The less impedimenta (good, eh?) you bring with you – bags, shopping, brollies – the better. Anything other than a handbag will need to be left in the porch. At the end of Mass, we will need you to skedaddle as quickly and safely as possible, as the whole church has to be sanitised before the next sixty can be let in. It's doable if everyone co-operates!
Finally… This is only a beginning. Once we have Sunday Morning Masses up and running, and we're happy with how they are working, it will be on to Weekday Masses, and then possible Saturday and Sunday Evening Masses.
And finally… [You've already said that, you old fool. Ed] Please remember Sunday Mass Obligation has been suspended since lockdown began and remains suspended. I know how much you all want to get back to Mass, but it's not obligatory yet, especially if you have been shielding (which remains in force until 1st August) or are unwell in any way. Stay safe!
He does go on a bit at times, doesn't he?
May God bless you all,
Fr Paul
---
Friday 10th July 2020
The pace of life has decidedly hotted up today, the world seeming to sense that this lockdown isn't going on forever. So, Father, about my wedding, my Baptism, my House Blessing, First Holy Communions, Confirmations… It's what the economists would call a "pent up demand". At one level it's great, at another I would just ask everyone to be patient, as we will get to all those wonderful celebrations. But not necessarily tomorrow!
Excellent news that our Reopening for Mass Risk Assessment has been accepted by the Diocese, and we've been given the green light for Sunday week, 19th July. A reminder: there will be four Masses on that Sunday morning, at 9.00, 10.00, 11.00 and 12.00, each of strictly half an hour's length. Maximum "safe distanced" capacity for the church will be sixty, and it will be "first come, first served", sixty at a time. We will ask you to give us your name and phone number as you arrive, as a Government "track and trace" requirement. Please sanitise your hands on the way in, please sit ONLY on the yellow-crosses, and come out as directed by the stewards. Because we are two metres / six feet apart from each other, wearing face coverings is not compulsory, but you are encouraged to do so if you wish. If Sunday week goes well – and we know it will – then we will roll out the next stage, weekday Masses, followed by possible Saturday and/or Sunday evening ones. It's spinning plates – you have to do it gradually!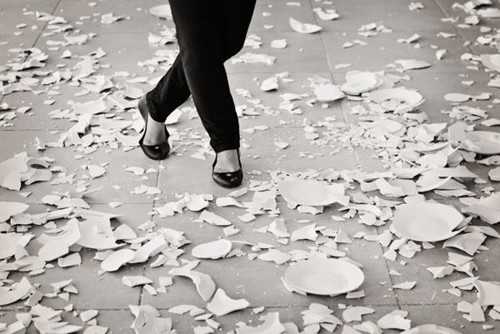 Meanwhile, thank you so much for all those wonderful offers to be Stewards and/or Cleaners. We will have to sanitise the whole church between each Mass, so you can see how Many Hands will make Light Work. We want you in two shifts, 8.30 to 10.30 and 10.30 to 12.30, a dozen on at a time, two stewards and four cleaners for each Mass. If we can have eight cleaners, we really will be able to blitz those chairs and benches and be able to fling the doors wide for the next batch! Training Session – this coming Wednesday at 6.00 pm.
More Funeral Planning over the phone this morning, many folk understandably wary of face-to-face meetings too soon. Then a call from the Garage to go and pick up the Yellow Peril, passing its MOT and living to fight another day. Good timing, as a call out to Burton, the little village near Tarporley, to the two elderly sisters I've been visiting there over lockdown, 88 and 90. The call-out from the carers said they'd taken a turn for the worse, but no sign of that whatsoever as we enjoyed a spirited half-hour together. They are both former teachers on the Wirral, one of them a Headteacher, and we can always find plenty to talk about, providing you don't expect the conversation to proceed on particularly straight lines!
Straight from there to Maureen Byrne's funeral at Blacon. Many of you would have known Maureen, a lovely, quiet, elderly Irish lady who often came up to mid-day Mass here. She also loved going down to St Clare's, and it was good to see a couple of our friends from that neck of the woods at the Funeral. A County Roscommon girl, she was actually born in Dublin when her mother was on a visit there. After she lost both parents, she came to Manchester at the age of 16, and was working as a Silver Service Waitress in a restaurant in Deansgate when one of her regulars said "I've got a son I'd like you to meet" The rest was history. That was how they did it in those days, before internet dating was invented, and if you weren't posh enough to belong to a Tennis Club.
The married at the Franciscan Monastery in Gorton in East Manchester. When I was on a student placement at Hyde, the next-door town, I was taken by a parishioner to see the sorry sight of the derelict Monastery, the Franciscans having left some time before and the place falling into wrack and ruin, pigeons flying in and out of the Sanctuary.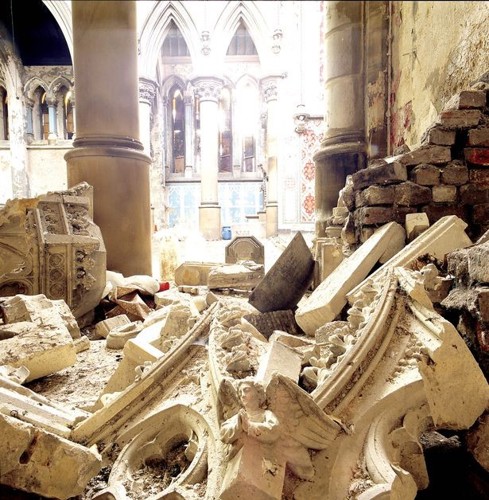 It was the saddest of sad sights. I was so upset by what I'd seen that I rang the Bishop's Secretary in Salford Diocese to see why it was in this state – a very young Fr Mark Davis – and he explained that it was a Franciscan property not a Diocesan one, and the Diocese had very little control over it. (I wonder what happened to him??) Thank God, a lot of people felt like me, and a Charitable Trust was set up in 1996 with the aim of rescuing and restoring this priceless building. They had a twenty-one-year plan, doing work as various charitable grants came in. The Queen visited it not so long ago and was as awe-struck as everyone is entering this magnificent building, now starting to come back to life: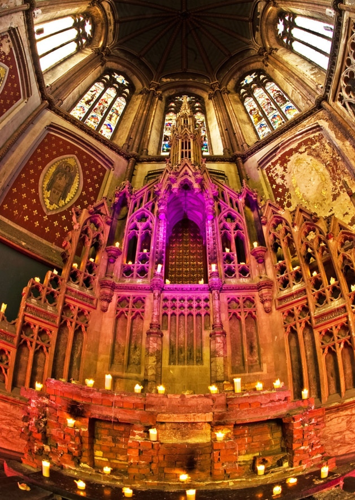 Talking of old ruins (you saw that link coming, didn't you?), our Stewards have been doing a fantastic job with the Reopening of the Church for Private Prayer. Numbers of wizziters have held up remarkably well:
Wednesday Evening 24th June      16
Sunday Morning 28th June           38
Wednesday Evening 1st July         14
Sunday Morning 5th July               35
Wednesday Evening 8th July        16
Last Wednesday was particularly gratifying as it was such foul weather. You can't keep a good Werbie down!
We're anxious to see how other organisations are coping with lockdown and the easing of restrictions, and after the Wednesday session on 1st July, Harry from Hare Lane incredibly bravely offered to go over the top, and see what was happening in No Man's Land between us and the enemy line. Thanks be, he made it back to the trenches safely, and here is his report. (I have redacted the names to protect the innocent, or, in Harry's case, the guilty):
Hi Fr. Paul,

After I acted as a steward this evening, I met my "social bubble" friend Jim at the Square Bottle pub immediately after stewarding in church.

What a contrast in standards.

Walking into the pub you are met with an unmanned "stand" with the pub's rules and pencils and paper to write your name, contact number, arrival and departure time on. NONE OF THIS CONTROLLED IN ANY MANNER. The "posting" of one's contact details into their post box completely voluntary - absolutely no management of this - supposed to be done on departure...but absolutely no control by  XXXXXX  management.

Pub was busy - no problems with that and good to see. Found a table that was just vacated. Had to find a member of staff to remove glasses - no problem with that. He came back to wipe table (took several minutes). ONLY THE TABLE-TOP CLEANED. Chairs not cleaned in any shape or form, nor the rim of the table or temporary screen separating table from the next one. QUITE EVIDENT NO ADDITIONAL CLEANING STAFF TO DEAL WITH VOLUME OF PEOPLE.

Took 25 min for our first pint to arrive - no complaints as ordered for the first time through my phone app. Barmaid apologised for long wait - staff trying their best - no issues with that either.

We decided to leave after first pint.

Decided to go to the XXXXXX  worth visiting! The contrast couldn't have been greater. It was like walking into St Werburgh's. Clear entry and exit, met by a member of bar staff who politely wrote down name and phone number, table service and quite simply an establishment that wants to do the right thing. Quite simply, one felt safe in terms of their management and cleaning of the place.

Sadly, XXXXXX idea of compliance is poor and also quite alarming given the circumstances we find ourselves in.

After my evening's experience, there is no doubt that St. Werburgh's are operating to the highest standards (as are the XXXXXX ). Having seen the opposite ends of the spectrum in a matter of minutes, even if we relaxed standards slightly, we would still be way above the what I would describe as "sloppiness" of  XXXXXX tonight.

Thought you may be interested in the differing standards.... There is no doubt in my mind that you and the task force are on the right track...

Harry of Hare Lane
What an outstanding example of bravery above and beyond the call of duty! If that doesn't deserve a Mention in Dispatches, Harry, I don't know what does. The Werbies salute you!
May God bless you all,
Fr Paul
---
Thursday 9th July 2020
Many thanks for all the offers of "extra stewards and cleaners" that have come in. We are just one short, seven of you having answered our appeal of a couple of days ago. Many, many thanks. One more willing Werbie wolunteer out there?
First thing this morning, as soon as they were open, had to take the Yellow Peril into the Peacock Garage for its MOT. It was due in June, but the Government have given some sort of extension to everyone to allow for lockdown. It's a bit complicated (= I don't understand it), but the extension lasts for two months, I think – and then it's back to normal. Something like that. Worth checking if your own MOT (or your car's, boom, boom) is due about now.
Back then to sit down with Syd and Denise to look at all the voluminous requirements for our paid employees coming off furlough and back to work. Pages of it: once again, I'm glad they understand it better than I do. [You didn't understand it at all, you gibbering old fool. Ed.] With the car in the garage, needed to hop a taxi to get down to Blacon for the Funeral at 10.40. I met George briefly in the Hospital before he was Called Home to the Lord. His son Paul was handling all the arrangements from his home in Surrey, and I've had many, many chats with him on the phone, and his wife Lindsay, both of them a tremendous help in putting everything together. Paul himself did his Dad's Eulogy, and did it superbly. Lindsay's father was a U.R.C. Minister who'd spent most of his ministry as an Army Padre. She asked me if we could have the Prayer of Commendation used at her father's Funeral for her Father-in-Law today, as they had both been sea-farers, I believe, in their day:
Go gently on your voyage, beloved.
Slip away with the ebb tide,
Rejoice in a new sunrise.
May the moon make a path across the sea for you
And the Son provide a welcome
As you go from our Love
Into the presence of Love's completeness.
Travel safely back to Surrey, folks, and a thousand thanks for all your help! You did your dad proud.
I had the time, so I walked back from Blacon along the canal towpath, which you can access on the bridge going over the canal before you reach the Crematorium. Along past the University, up to Taylor's Boatyard, then climb up the locks to the path under the tiny bridge by the Bluecoat, and so on to Cow Lane Bridge and Harker's Arms. No, not open, once again, before you lot start having a go. Half an hour door to door, and such a pleasant walk.
Talking of the Boatyard, Geoff Taylor has been doing some family history, always wanting to find the location of his Grandparents' grave in Overleigh and erect a gravestone in their memory. He's now achieved his dream, and I'll let you tell the story in his own words:
Sunday 19th November 2017 – The staff at Blacon Cemetery Office had kindly given me the grave plot number for my Grandparent's grave in Overleigh New Cemetery and I had carefully triangulated, from graves that had headstones and numbers, to locate the unmarked grave. I found a small branch and marked the spot, eagerly awaiting Fr Paul to arrive and bless the grave.

Have you ever been on the end of one of Fr Paul's withering stares? Discretion does not allow me to repeat his comments. Suffice to say that I was encouraged to consider commissioning a headstone to replace a withered stick.

As I did not own the Deeds to the grave I had to make a Statutory Declaration in the presence of a Solicitor to state that I am my Grandfather's surviving Next-of-Kin and, after some considerable expense, I now stand possessed with the rights to burial and erect a monument on the grave. Owning a grave only gives the right to bury, not ownership of the plot of land.

My Grandfather, Joseph Harry, founded the boatyard at Tower Wharf when he decamped from Walsall in 1906. Having struggled to establish the business against a background of reduced demand for canal boats, life was difficult.

Sadly, my Grandmother, Maria Mary, died after a long illness, leaving Grandad trying to run a business and raise three relatively young children. Great Aunt Lizzie, one of his sisters, was in Domestic Service and immediately gave in her notice and came to Chester to help look after the family.

In 1921, just nine years after coming to Chester, Aunt Lizzie died of a stroke and a mere three years later, Grandad died, leaving my Uncle Wilf and father, Horace, to run the business with their sister, my Aunt Edna, helping with the book-keeping. My father eventually left the business during WW2 to serve in the RAF, and my bachelor Uncle Wilf continued until 1960, when he passed on.

The Boatyard at Tower Wharf will be known as Taylor's Boatyard for perpetuity and, thanks to Fr Paul's glare, there is now a fitting and permanent headstone to the memory of members of the Taylor family.

(Irrelevant but interesting – both my Dad and Uncle Wilf need not have served in WW1 as being boatbuilders they were in a Reserved Occupation. Dad decided to enlist, and end ended up in Taranto as a Rigger with the RAF. Wilf was also profoundly deaf and could not have enlisted had he wanted to. He wore a lapel badges reading "King and Country" to indicate that he was serving the war effort.)
Lunchtime today, and a good catch-up with my very old friend, Rev Graham Shaw, the Vicar at Christ Church, New Town. We clicked as soon as Graham and Anna arrived, nine years ago, with their baby Barney. He's now been joined by Daniel and Ruth, and what a lovely family they are. Good to hear about how Graham has been coping with lockdown. He's always been a super support to me, both personally and professionally, and I try to return the favour whenever I can.
 Sharing a surname, I started on one of my idiot kicks when he arrived that he was my kid brother. Broke Mum's heart when he became an Anglican and then an Anglican Priest, but back in her good books now he's given her three such gorgeous grandchildren…
It's sheer immaturity on my part, but he and I have kept this stupidity going, especially in meetings, shouts across the room of "For heaven's sake, give Mum a ring, Gray, she's moaning she hasn't heard from you for ages". Most of our colleagues in City Centre Churches Together get that it's a leg-pull, but not all. One very senior one, who's been here longer than either of us, still comes up at the end of every meeting, and asks, in a puzzled voice, "Are you two really brothers?" Of course, we are – what are you implying?
Graham and Anna are hoping to take the three kids away for an overnight camping this weekend, the first time, they tell me, it's been allowed since lockdown began. But everywhere seems booked up. Good luck with finding somewhere, Bro, and have a great weekend!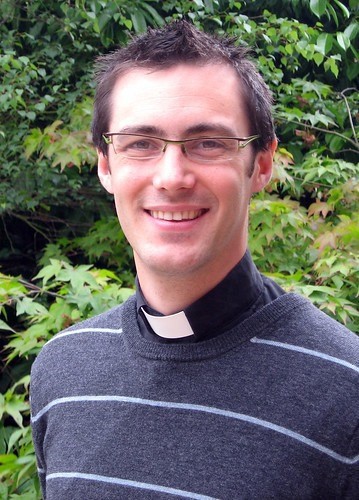 May God bless you all,
Fr Paul
---
Wednesday 8th July 2020
 Another good morning in the Countess today. I'm trying to concentrate on the same Wards, as my experience at Clatterbridge was that you need to build up a relationship with any Ward you visit, get to know the staff, them to get to know you, expect you on the same day and time each week. I felt it was paying dividends this morning when I reported in to Sister as usual, and she said, "Good – Mrs X particularly wants to see you today." Progress! Or, as the yoof of today would say, "Result!" Even more so when, on the way out, Sister gave me the phone number of the husband and asked if I could call him to let him know how I'd found his wife today. Makes you feel you are starting to be trusted, starting to be considered one of the team.
 Then over to Psychiatry, two very poorly patients wanting a visit. I've always had a particular love for this branch of medicine, as I think I've mentioned before. The challenge is to connect with the patient, listen to the unreality, neither contradict it nor reinforce it, and try to get to an area of reality that we can share together. I'll never forget being newly ordained and visiting a Care Home in the Parish to meet an elderly lady with moderate dementia. Her two daughters were with her, clearly more than a little anxious, and when she greeted me warmly, "Ah! Fr David! Come to see me from St John's! How lovely!" they both immediately jumped in with some degree of stress, "No, Mum! This is Fr Paul! From St Joseph's". I saw the old lady look frightened and confused. She knew she'd said the wrong thing but didn't know how or why. I appreciated the daughters' anxiety, but it would have been so much better if they'd let me be Fr David from St John's, and we could have had a really good conversation. Does it matter, Fr David, Fr Paul, St John's, St Joseph's, who's counting? She'd have known the Priest had been to see her, and, I hope, would have enjoyed the visit.
 My patients this morning were experiencing a lot more than moderate dementia, both youngsters on Sections, but I hope we managed a bit of reality between us in a very confused and unreal conversation. They both wanted Rosary Beads, so Paula and Bernice, never mind the Burger Bar, get that flaming Piety Stall open!
 Open for Private Prayer this evening, 5.30-7.00 and then again Sunday Morning 11.00-12.30. Next Wednesday evening will be Stewards/Cleaners Training, all ready for that great morning, Sunday 19th July when we reopen for MASS! After getting on for four months of lockdown. We are all so excited at this reopening. Another two stewards have volunteered this morning, so I am now THREE short. (There's a joke there somewhere, "He's three stewards short of a …" Anyone finish it off?) And, more to the point, anyone out there, under 70, not pregnant, with no underlying health problems, willing to help out for two hours on a Sunday morning? We'd love to hear from you.
 Phone call out the blue this morning from Cronan, one of my absolute favourites. Knew him first when he was Head Boy at St Anselm's up in Birkenhead twenty-five years ago, and Captain of the 1st XV. Built by the same firm as did Stonehenge. Then he was off to do medicine at St Andrew's, down to Manchester for the Clinical stages, followed by all the never-ending postgrad training to finish as Consultant Orthopaedic Surgeon at the Royal Liverpool Hospitals. Married him and his beautiful Samantha about fifteen years ago - I'd have married her myself if the swine hadn't got in first – and Baptized their two lovely children. Now living up in the Wirral, where I was delighted to attend both children's First Holy Communions in recent years. Rang me to remind me it's his parents' Golden Wedding Anniversary tomorrow. Christie and Geraldine, Happy Anniversary! Fifty Years and never a cross word – congratulations!
 Cronan, my dear friend, this one is for you: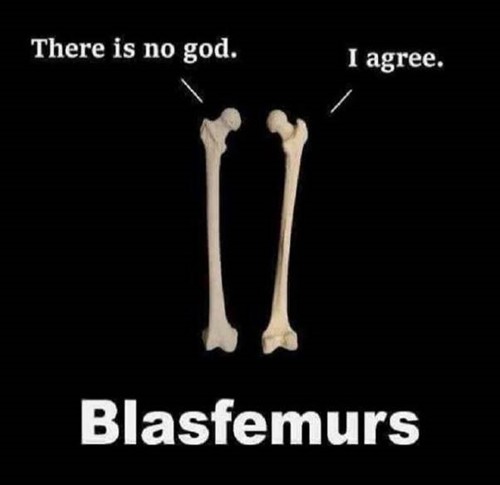 May God bless you all,
Fr Paul
---
Tuesday 7th July 2020

Three more volunteers for stewards / cleaners – many thanks! I'd still like another five if anyone out there can help out. Why so many? Because we need six on duty for each of the two Sunday Morning shifts, 8.30 - 10.30 and 10.30 – 12.30. That's twelve in total. And we have twelve at the moment, trained up and ready to go. But "twelve for twelve slots" is too tight, isn't it? What happens if someone isn't well, or is away for that weekend? If we have eighteen or twenty, we have a bit of slack in the system, and I think that's essential. So, if you could help out – if you're not 70+, pregnant, or with underlying health problems – do please get in touch. And I will bite your arm off.

Two lots of families to see today to plan funerals, and I am so grateful that we can now do this face-to-face and not over the telephone. Sitting down together safe-spaced for an hour is so much more restful and relaxing. Of course, having the telephone has been a Godsend during the worst of the lockdown, but just good to know that we are starting to move out of restrictions and able to meet up in person. Good to know too that we can use the Church for Funeral Services – not Requiem Masses yet of course. All the Government restrictions apply – maximum of 30 people there, everywhere to be disinfected afterwards, safe spaced, no singing, no snogging the Priest – but I don't have to tell you how loved our church is, going back hundreds of years, and how much it means to families to be able to have their Service here, restrictions and all.

Lovely pictures of Museums starting to open up abroad, including, yesterday, the Louvre in Parish. Everyone was given a copy of its most famous picture by way of celebration, as they were waiting to come in: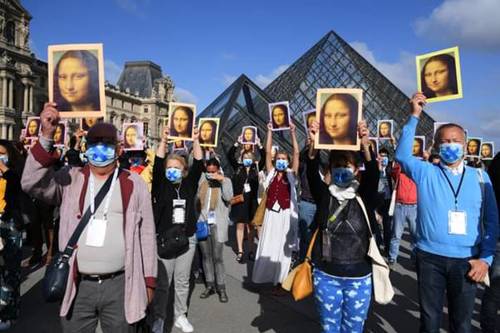 But now, will you please answer me something: why, oh why, once they're in and seeing the same, do they have to take photos of it?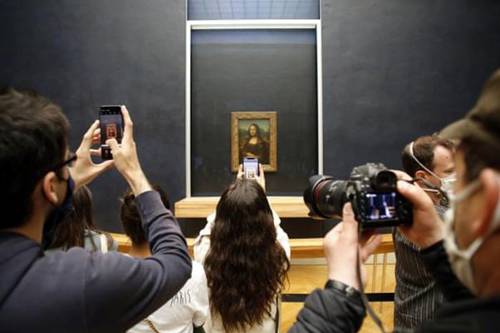 A click of the mouse brings up google images, and there it is. Or buy a postcard. But why snap it on your mobile? I'm genuinely asking. End of Grumpy Old Man Rant. For tonight, anyway.

Lovely walk out last night, over the Grosvenor Bridge, through the woods to Curzon Park North. The plan was to walk along there, and then come back via Curzon Park South, calling in at the Benedictines for a Gin and Tonic as I passed. [Shome mishtake shurely? Ed] I wasn't sure exactly where CP North goes into CP South, and went too far, finding myself at the bridge that takes you into the Golf Club. Knowing that was, in a manner of speaking a dead end (Sorry, Golf Club!) I saw a little footpath leading down just before you go onto the bridge, on the right. Wonder where this leads? Blow me, down and down, past the river, to the Racecourse, England, Home and Beauty. I always discover something new on these evening walks, and realise what a fascinating city we live in. Full of surprises.

I always value the stories, clips and photos you send in for this Blog. Thanks, Mike of Beaconsfield, for sending in this morning the photo of the Message pinned to the Confessional, saying the Priest only wanted to hear our sins, not the reason why we committed them. Very funny. Hilarious in fact. Just a pity it was on this Blog THE NIGHT BEFORE. Shame about the Titanic, Mike… Honestly, King's Kids, he has got his finger on the pulse. Honestly. Well, most of the time.

And finally, Happy 90th Birthday Greetings today to Marian! Absolutely Top Werbie, don't you all agree? 2019 was the saddest of years for Marian, losing her beloved Kate, and, with Marian's permission, I'd like to finish by reprinting the excellent "Guardian" Obituary to Kate.



Kate Curtis obituary

Kate Curtis had an empathy for other people coupled with an ability to think strategically

Judith Hill

Published on Thursday 4 Jul 2019 13.02 BST

My friend Kate Curtis, who has died aged 59 after a short illness, was a courageous, outspoken and committed head of Wheatley Park, a large Oxfordshire comprehensive. Kate steered the school out of special measures, setting ambitious standards in the process. Of the inspection report judging the school to have pulled through, she said: "This report is going to be a milestone for us, not just a stopping point."

In 2016 Kate spoke out against Theresa May's plan to scrap the ban on establishing new grammar schools. May had been a pupil at Wheatley Park when it was Holton Park girls grammar; in 1971, during her time at the school, it became a co-educational comprehensive. Kate had told her pupils to take inspiration from May's achievement in becoming prime minister, and aim for the top in whatever they choose to do. But she could not accept May's argument that grammar schools would boost social mobility. Kate's view, which she expressed publicly, was that the selective system risked damaging those who failed an exam at 11, and that it promoted segregation.

Kate was born in Chester, the second of eight children. Her mother, Marian (nee Sherman), was a social worker, and her father, Peter Curtis, a vet and lecturer at Liverpool University. Kate attended Whitby comprehensive in Ellesmere Port and read European Studies at Bath University, spending a year in East Berlin. A socialist, she met a group of like-minded friends at Bath. Kate confessed to a pronounced curiosity about other people; she also wanted, and encouraged, them to live life as fully as possible. This brought her a wide circle of friends and made her an imaginative teacher.

After a PGCE in York, she started her career as a teacher of German and French. She joined Wheatley Park in 1999, initially as deputy head, becoming headteacher in 2005. Her empathy for other people, as well an ability to think strategically and the impulse to challenge herself and others, made her an inspirational leader. Behind her talents was the belief that education can transform lives.

When Wheatley Park was put into special measures in 2009, Kate saw it as a challenge. She told me that it was a relief to realise that she was "in charge"; she could imprint her optimism on the process, as well as her determination that hard work and community effort should transform the school. Which they did.

In her retirement, from 2016, Kate worked with the multi-academy River Learning Trust as a support and challenge partner with particular responsibility for leadership development across the trust.

Kate married Peter Corcutt in 2009 and they had three children, Louis, Phoebe and Martha. They and her mother survive her.

Marian: thank you for all that do for St Werburgh's. Kate was an inspirational woman, and she had an inspirational mother. She was her mother's daughter.

May God bless you all,

Fr Paul
---
Monday 6th July 2020
We are getting there! For two hours this morning the members of the Taskforce sat and shouted at each other and by the time it got to noon, some sort of consensus was emerging. What took so long? As I explained yesterday, our average pre-lockdown Sunday Morning attendance is 400, 150 at 9.00 am and 250 at 10.45. Let's say just half that number want to come to Mass under present restrictions. What's the safe capacity of the church, socially distanced at six feet apart? Brian and John crunched the numbers here and, after a huge amount of measuring up and calculating, came up with the number 60. Thanks for all the hard work that went into this calculation, chaps. That would suggest either three Masses (3 x 60 = 180) or, better, four (4 x 60 = 240). How long will it take to clean the church between Masses? That depend on how many cleaners we have. And so on.
Cut to the chase. What have we decided?
• Sadly, with the new cleaners and stewards we need to recruit, and then train, we can't re-open this coming Sunday (12th July) but will definitely reopen for Mass Sunday 19th July. That's a promise!
• We will offer four Masses on a Sunday Morning – 9.00, 10.00, 11.00 and 12.00
• They will be half-an-hour in length, strictly. No music or singing, no Bidding Prayers, and, hardest of all, no Sermon. Please try to be brave.
• The maximum number for each Mass is 60, sitting on the yellow crosses, please, and absolutely nowhere else. As directed by the Stewards.
• Even if you come in as a "bubble", please sit separately. The only exception is for young children who need to be with their parents.
• Everyone will need to leave church very smartly after each Mass, to allow us to cleanse the church before the next Mass.
• Once Sunday Morning is up and running, we will add in Weekday Masses, and then Saturday and Sunday Evening Masses. But one stage at a time.
• We urgently need more stewards and cleaners…

So, an appeal for more stewards and cleaners. We have twelve real good'uns at the moment and need another eight. One offer's already come in, so make that seven! If you are a Steward, you are looking after the queue, and the coming into and going out of church, and making a note of names as our "track and trace" policy. If you are a cleaner, you stay in church and disinfect everywhere between Masses. We are going to divide the Sunday Morning into two halves in terms of being on duty: from 8.30 to 10.30, and from 10.30 to 12.30. You would cover one shift or the other, and obviously will be able to attend Mass while you are so doing if you are a cleaner inside. Stewards outside will be able to come to Mass before or after their shift. We need two stewards and four cleaners for each session.
Can you help out? If so, you'll need to come to a Training Session when everything will be explained, on Wednesday 15th July, here in church, 6.00 – 7.30 pm. (Obviously, we won't be able to have "Open for Private Prayer" that evening.) If you don't come into one of the three excluded categories – 70+, pregnant or underlying health problems – we'd love to hear from you. Please email in!
Enough bizz! It was an exhausting meeting, but we all had a real sense of making progress when it was over! Here's a photo to puzzle you. You can see it's an enormous hand, but just how enormous you'll realise when you look at the little figure in blue at the bottom. She praying to a gigantic statue of Buddha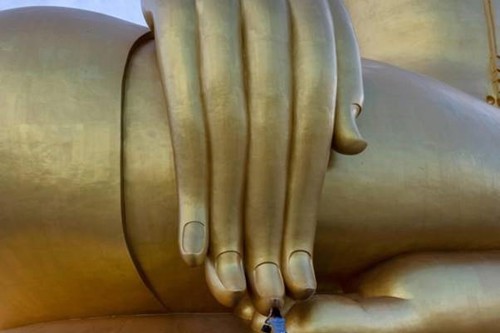 And here's a lovely photo I saw this morning of sixth form boys returning to school in Sri Lanka and beginning the day with prayer: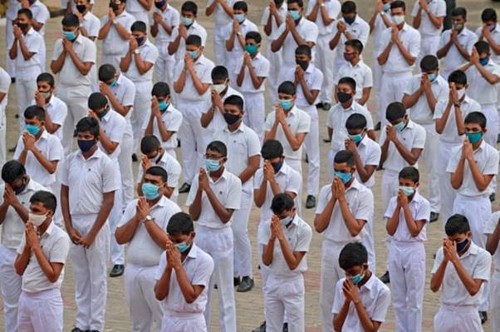 Lal: can you help out? Is that Buddhist or Christian prayer?
Had another very enjoyable dose of my own sixth-form students this afternoon, our Zoomed pre-Oxbridge Interview session. We were looking at the idea that the interview is a form of Mock Tutorial. So, what is an Oxbridge Tutorial, how does it work, and what makes for a good student in that setting? Once they've started answering that question, they may be on the way to preparing themselves for such an Interview at the beginning of December. Here's a Tutorial in progress: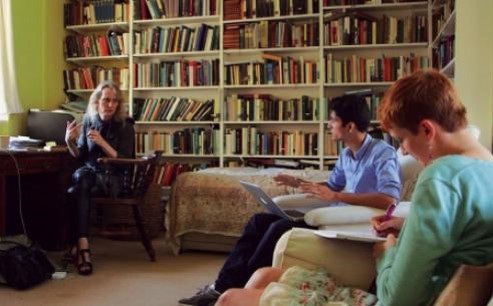 It looks as if she's putting them through their paces, doesn't it? And this next one is definitely giving them a hard time: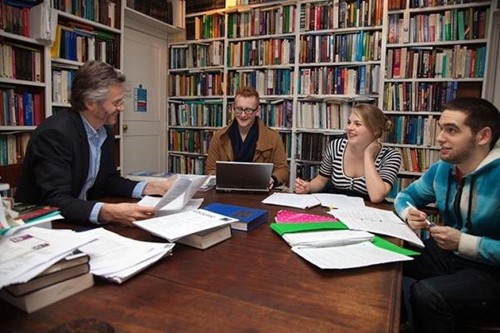 But it also looks quite fun, doesn't it?
And finally, this from Dr Sam. Believe you me, he hasn't been in a Confessional in his life. Needs to, but hasn't: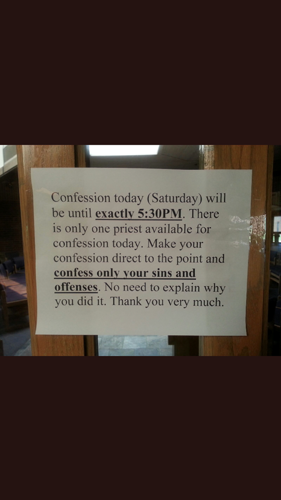 May God bless you all, and do please contact if you can help with reopening for Mass,
Fr Paul
---
Sunday 5th July 2020
Delighted to report that numbers this morning for Private Prayer are holding up splendidly, with 35 coming along, compared to 38 last Sunday. The Taskforce and Stewards are getting impressively slick at their respective roles – sickeningly so, I would have to say. Just a pity that when they have got queue management and chair disinfecting down to a fine art, they will have to learn a whole new set of skills for Reopening for Mass!
When is that going to be? A number of phone calls over the weekend, and some folk actually turning up for 9.00 am Mass, encouraged by news reports on the television and in the newspapers that "Churches are open for Worship on Sunday 5th July". Some yes, but not that many, I would guess, such is the amount of preparation to be done beforehand and the short notice we were all given. But the Werbies' preparations are going extremely well, another meeting of our Taskforce tomorrow morning, and I hope we can make some definite decisions then.
Our dilemma, as I shared with you the other day, is numbers: on a normal Sunday, we would welcome 400 people to Mass, 150 at 9.00 and 250 at 10.45. Let's assume that just half of those would come to Mass next Sunday or the Sunday after. What's the safe capacity of our church, observing social distancing? That's something we are actively working on: the number may well be about 60. Then we have to have Stewards to clean the church between Masses, without being too rushed… You can see what a challenge it is. Bishop Mark has suggested "more, shorter Masses", and that's the way we're working. I really do hope to have some definite news for you all tomorrow night on the Blog, after our morning meeting.
Interesting stroll through the city centre and along the Groves last night before falling into bed. I'd say only about a third of the pubs were open, and a quarter of the restaurants. Some seemed to be observing social distancing more than others. Sadly, of course, some of our restaurants will never re-open, but then do you agree with me that Chester has simply too many? Much as we love eating out, there is a limit to how many our city can sustain?
1st August is when all the Junior Hospital Doctor rotations kick in, and our Dr Sam, for example, leaves St Thomas's and goes up to UCH, just by Euston Station. That would be a very pleasant hour's walk: over Westminster Bridge, turn right up Whitehall, past Downing Street, to Trafalgar Square. Then with the National Gallery on your left and St Martin's on your right, up Charing Cross Road to Leicester Square. Keep going up Tottenham Court Road, and there you are – UCH and UCL. Anyone fancy it this evening?
Apparently, there's a local Church of England vicar – shall we say, slightly of the charismatic persuasion – who's taken to praying fervently in front of the hospital for all the patients inside: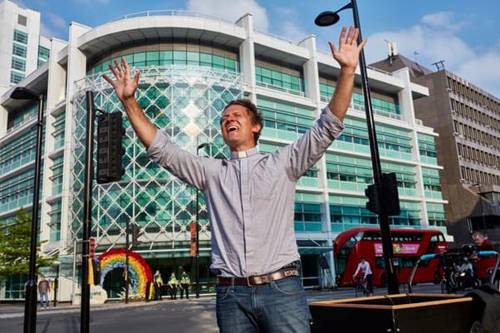 Can I just say that I have absolutely no intention of doing anything similar in front of the Countess of Chester Hospital? Absolutely not. Oh, go on then – tomorrow morning, about 9.00 am? See you all there!
May God bless you all,
Fr Paul