Daily Updates 7th-13th June
Saturday 13th June 2020
Great news this afternoon: our Re-opening Risk Assessment has been approved by the Diocese, and we've been given the Green Light to go ahead for our controlled re-opening, twice a week, starting on Wednesday 24th June at 6.00 pm. Huge thanks to the Taskforce for all the work they've been putting in over recent weeks, but especially to Brian Burns, who did the donkey work on this Risk Assessment and wrote the final document. Well done, Brian! (Actually, I think it was Kim and Nicola who did all the real work…)
This morning, the first of the PPE we ordered – and only yesterday! – arrived, the gloves we are going to need, in two of the three sizes we wanted. (The third was from a different supplier). The Taskforce really have been working like Trojans over recent days and weeks, on re-configuring church, buying all the equipment, and recruitment and training of Stewards. Syd and Denise were in this morning to do more work on removing all literature from the zoned area, so that no-one can pick up, say, a Mass Book, use it and put it down afterwards, a horribly easy route of Covid-19 transmission.
I was very touched this morning. Syd was actually in tears, sobbing quietly. When I gently enquired why, he told me it was last night's Blog. The first sentence. That my flight to Italy this August has been cancelled. "That's really upset me," he said. "That fortnight of yours in Italy. The idea that you won't be going and might be staying here instead… Please heaven, that won't happen… It's the best fortnight of my year." I thought that was rather sweet, didn't you?
I told you last week of the patient in Bowmere, the psychiatric unit at the Countess, whose mother's first anniversary was the following day, Thursday, and what an ordeal it was becoming for them? I said I'd light a candle for their mother, and got one of the Taskforce, in for their Thursday morning meeting, to photograph it. I printed off the picture, laminated it, and took it in Thursday afternoon. The response was amazing. It's not often we get it right, but on this occasion, the staff on the unit told me, we'd absolutely hit the button, the patient in floods of healing tears. This was on the Psychiatric Intensive Care unit, and my patient now wants copies of the photo to send to members of the family. Here it is, with the names at the top and bottom taken off: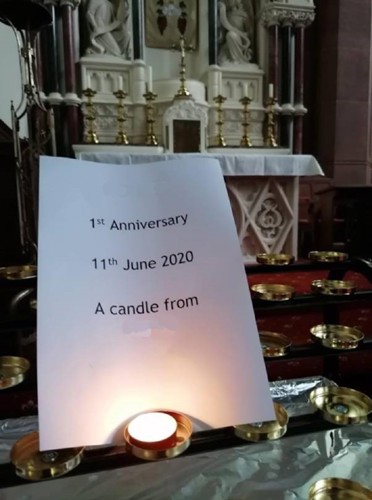 A welcome phone call yesterday to say that our re-bound Lectionaries were ready to be picked up from the Bookbinders. This was one of our "Minor Works List" we've been working on for the past eighteen months or so, all items that needed doing but which would have stretched the annual budget. In hindsight, this was a heaven-sent, as the annual budget last financial year, 2019-2020, had never been tighter. Huge thanks to Judith and Anne on the Parish Council for fronting this Minor Works List and driving the whole project forwards. Here they are, in their three colours. The Lectionaries, not Judith and Anne, you fools! The backings were completely split and falling off, and Phil has made a beautiful job re-binding them: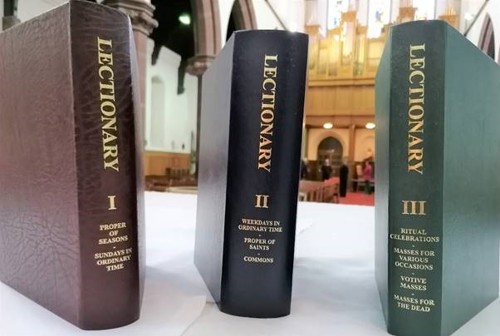 I can strongly recommend Phil and Chester Bookbinders, having used them for many years now. Phil used to be based over in Liverpool, but now works from home, a beautiful workshop at the bottom of his garden on Bachelor's Lane. Google "Chester Bookbinders" and you'll get all his details.
We're almost at the end of our Minor Works List, and time to pick up again on the Major Project, which is the tidying up and re-modelling of the front of church, especially the paving and railings. Both Minor and Major projects were the Parish Share of the huge "Our Mission Together" Diocesan Appeal you supported so generously almost four years ago. One third of what we raised was ours to keep, and we had to nominate projects for that third. St Werburgh's nominated a Minor Works List and the front of church for the Major, and that money has been sitting with the Diocese ever since. So, no fund-raising needed here, and expect to hear a lot more about the major project in the weeks and months ahead, as the building industry, like everyone else, gradually gets back into gear. Remember, Monday Morning they start putting up the scaffolding for the repainting of the outside of the Church House. Again, the money for this we have already raised, so no begging bowl coming round for that one either!
As many of you have experienced, there have been massive queues for the Council Tip in Bumper's Lane since they re-opened, and I've had so much cardboard to take down. Thanks to Anne from Waverton for tipping (good, eh?) me the wink that the queues were now going down. So, yesterday afternoon, took the plunge. All the cardboard was in one huge cardboard chest. Picked it up, and the bottom promptly fell out. "Oh, blow it!" I said. Or words to that effect…
Thanks, Melanie, for sending over this lovely picture of your father's Dickens collection: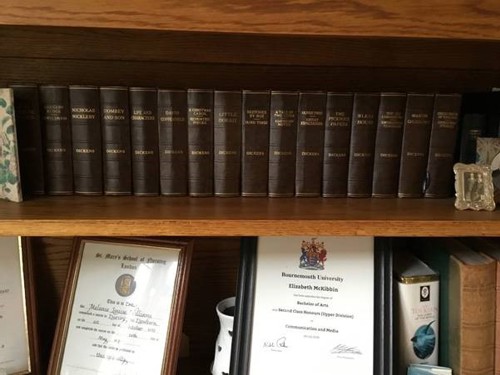 Notice how she just manages to include those Degree Certificates sneakily in shot? Honestly, Mel, you're so obvious at times…
We'll be "open house" outside church, 10.00-11.00 am this coming Sunday, and then the Sunday after that: but the Sunday after that, 28th June, will be the first Sunday actually OPEN!! 11.00-12.30 pm. There's a palpable sense of excitement in the air, the pandemic very far from over, but over the worst here in the UK, and life starting to get back to normal. It will take a very long time, and there'll be a "new normal" rather than the old one to get used to. Here they are in Oxford Street, heart of the West End, getting ready for re-opening some of the clothes shops on Monday: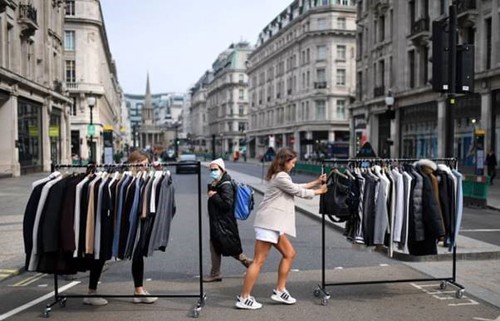 If you like the jacket at the end, then yes, they do have it in sizes 8 and 10. And 12, 14 and 16. In green. And in red. Yes, madam, in black too. No, not exactly a best-seller.
Before we end, let's not forget that other parts of the world are very far from over the worst. Here's a moving and powerful picture from Brazil, a River Ambulance going about its business on the Amazon: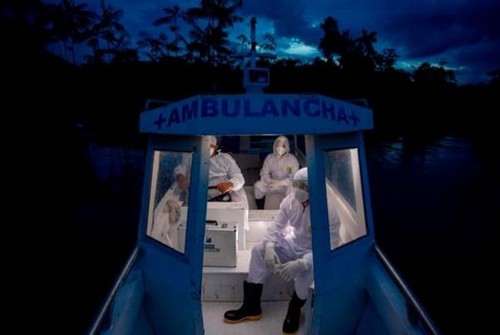 We are one world, however much events on our streets in recent days might have made us doubt it.
May God bless you all,
Fr Paul
---
Friday 12th June 2020

Great start to today, opening my emails at 6.00 am to see the top one from Ryanair saying my flight to Italy this summer has been cancelled. Not a total surprise, and not the end of the world. At least I get a refund, and then have the flexibility of seeing what's possible by the time we get to the middle of August. I'm sure no airline could say with certainty what the flying world will look like then, and at least cancelling now gives plenty of time to make alternative arrangements. Aren't I being brave?

Our Parish Risk Assessment went off to the Diocese last night, so we hope to hear back from them soon that we have been authorised to open on Wednesday 24th June, 6.00 o'clock in the evening. ITN were on the phone at lunchtime, planning to come to Chester on Monday, and could they film us opening? I explained we were waiting for another ten days, and that my hunch was that very few churches would actually be ready by Monday 15th, the Government's announced re-opening date. Initially, he was disappointed; but when I said why we needed more time, he became interested in a whole new way. He seemed to get the point that the three biggies before re-opening any church are firstly re-configuring the inside so that ten chairs can be placed six feet apart, front and back, side to side, and anything that might be touched – tables, doors, handles – put out of reach as far as possible; secondly, the recruiting and training of stewards, a minimum of two needing to be on duty at any one time (we will always have four); thirdly, buying the necessary PPE. I left him saying he might still come to Chester, and could he do a bit of filming outside St Werburgh's, with perhaps a comment from myself. I told him he couldn't possibly afford me.

Four items of PPE are needed especially: face masks, gloves, aprons and hand gel. The Taskforce have been excellent in sourcing lots of different hand gels, and Helen Mansutti (Prendergast, as was) has a company which has been first-rate at helping us with the other items. In an idle minute, I went on line this morning to see what Amazon and eBay had to offer: absolutely everything, until you start trying to order the popular sizes and quantities, when those horrible three words "out of stock" kept appearing, time after time. Every church – and probably every shop – in England is probably after the same thing.

I know we're not standing on doorsteps Thursday evenings any more, applauding the NHS: but I was very touched to learn that the whole Parish, every man, woman and child of you, stood with heads bowed on Tuesday to keep two minutes silence for the 150th Anniversary of the death of the Great Man. Gee, thanks, Werbies! Westminster Abbey did him proud on Tuesday night: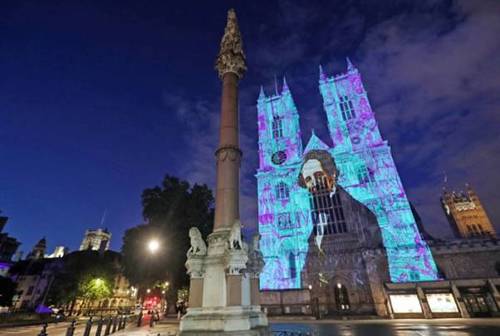 I was planning all sorts of talks and lectures to mark this 150th Anniversary, so this Covid-19 lockdown hasn't been all bad news, has it? 7th February 1812 - 9th June 1870. Or perhaps it wasn't 9th June 1870 at Gad's Hill, but a day or two earlier at the house of his mistress, Ellen Ternan? If you believe A.N. Wilson in his new book, that is. Which looks truly dreadful. Thanks everyone who's sent me reviews, but I'm not promising to read it. It's a compilation of all the darker sides of his life, his childhood, his failed marriage, his trouble with his sons, his ultra-secret relationship with Ellen. But, as far as I can see and the reviews I've read, absolutely nothing we didn't know already, and handled much better by his biographers. He's been well-served here, and any of the Peter Ackroyd, Michael Slater or Claire Tomalin ones of recent years I can whole-heartedly recommend. Meanwhile, kind as you are with your gifts, if you are tempted, could I have the second picture, please, rather than the first?

First Picture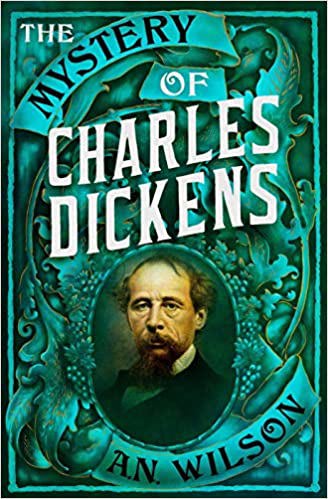 Second Picture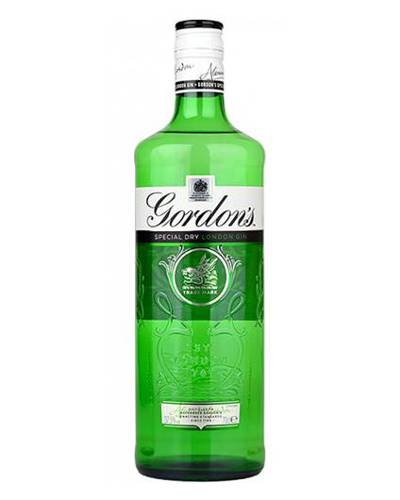 Thank you so much. Most kind.

8.30 am, and the scaffolders were on the door, sizing up for a start on Monday. The job is the re-painting of the whole of the outside of the house, and many of you have pointed out that it wants doing badly. Or badly wants doing, if you're a pedant like me.

Good to hear from Madame ex-Prezzie that she's done well on her Dissertation – 68%. Well done, Madame EP!! Mind you, I wrote most of it for her myself, truth be told… It was on another great man of Victorian Literature, someone who didn't totally approve of Dickens: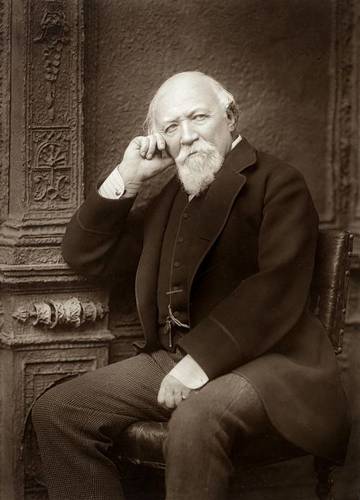 Like Dickens (who didn't want to be) he's buried in Westminster Abbey, in Poets' Corner. Born the same year as Dickens, he survived him for almost twenty years: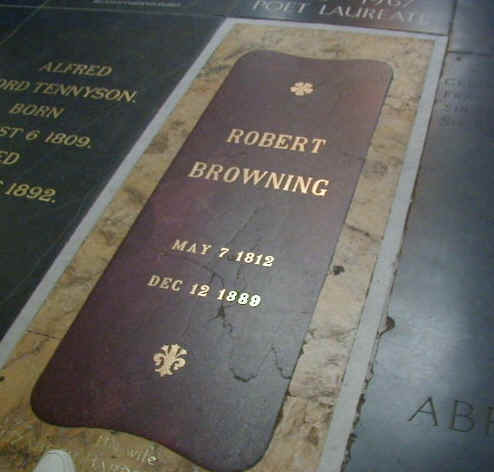 See who he's next to? And before we leave this theme of great nineteenth century writers, Dickens had a great admiration and respect for Victor Hugo, who will be smiling in his grave at work beginning to start on the rebuilding of Notre Dame in Paris: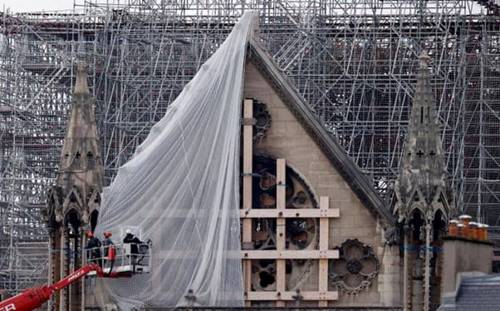 Don't say this Blog isn't educational.

May God bless you all,

Fr Paul
---
Thursday 11th June 2020

Apologies for not putting this week's Mass Intentions on the Blog earlier: they do appear on the Newsletter, but I know you appreciate seeing them here as well. So, better late than never:

Mass Intentions for the week ahead:
Sunday 7th June: Morning: Wendy Jones (79th Anniversary)
Evening: Paula Farr – 50th Birthday Thanksgiving
Monday 8th June: Anne Teague
Tuesday 9th June: Patrick Naughton (L.D., Galway)
Wednesday 10th June: L.D., Robinson's Croft
Thursday 11th June: Eileen and Kevin Scanlan (Anniversaries)
Friday 12th June: Brenda Redmayne (L.D.)
Saturday 13th June: Kevin Smyth (L.D., Birmingham)
Sunday 14th June: Morning: Ken Jones (26th Anniversary)
Evening: Peter Brennan (41st Anniversary)
Good to hear from Bishop Mark again last night as the official date for re-opening churches draws near. The Government has given permission for churches to re-open from Monday 15th June, but I suspect hardly any will be ready by then, with so much to prepare beforehand. We ourselves are initially going to open twice a week, Wednesday evenings and Sunday mornings, and the first session will be Wednesday 24th June, a fortnight yesterday, 6.00 – 7.30 pm.

Bishop Mark writes:
A TIME MARKED BY JOY

It is with special joy that we anticipate the beginning of the re-opening of the churches on Monday 15th June. This will also be a time of special responsibility for us in conforming to the standards of safety and Covid security required in society. It has been wonderful to hear from more than 50 parishes who expressed the wish to be part of the first phase of the re-opening and especially good to hear of the many volunteers who have come forward. I appreciate that some parishes will not be ready for some weeks to come and that you need to make local judgments. However, the experience gained across the Diocese will help us be ready in the weeks and months ahead for the return of the public celebration of the Mass and the Sacraments. Let us hope this will not be long delayed.
Another meeting of our first-class Reopening Task Force this morning – Syd and Denise Jones (Parish Council), Brian Burns and John Curtis (Health & Safety Group) and joined today by Marian McCarthy from Finance Committee, who's kindly wolunteered (she didn't!) to co-ordinate Steward Training and Rota. As you know, twelve great Werbies have wolunteered to be Stewards and today we looked at Steward Training (which is on Wednesday 17th June, 6.00 – 7.30 pm) and completing our own Diocesan Risk Assessment, which has to be sent into the Diocese and approved before our doors can open. We recapped on how it is all going to work
Ten maximum in church at any one time on ten safe-spaced red chairs
Fifteen-minute slots, ten people in and ten out
Queuing outside to be strictly six feet apart
All red chairs to be disinfected between slots
Two sessions each week, Wednesday (6.00–7.30) and Sunday (11.00-12.30)
Four Stewards on duty for each 1½ hour session
Two Stewards manning the entrance and exit
Two Stewards inside church looking after the seating and cleaning
Thorough cleansing of whole area at the end of each session
Everyone to use anti-bacterial hand gel entering and leaving
Everyone strongly encouraged to wear some form of face covering
No children under eight except babies in arms
Anyone officially shielding must not come, as they should be leaving home
Anyone with flu-like symptoms – coughing & sneezing – should not come
Then we looked at PPE, what we have so far and what we need to order. I loved this photo of a shop in India selling PPE alongside its normal clothing range, with a very fetching mannequin to illustrate what lines they have available: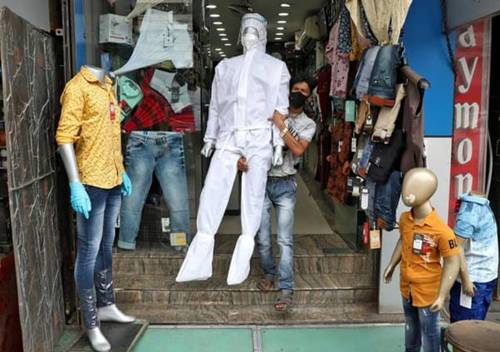 I hope they have it in green. And in blue. In all sizes, madam… Remember, Maureen Lipman, anyone?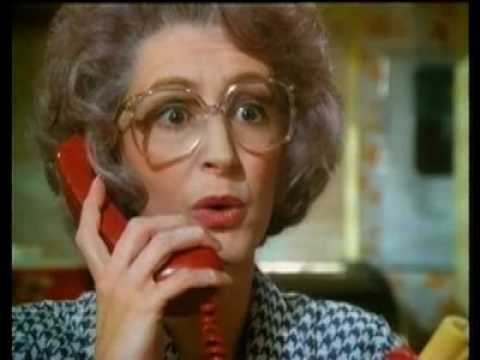 And Richard Wilson, the extremely harassed Sales Assistant at the other end of the line?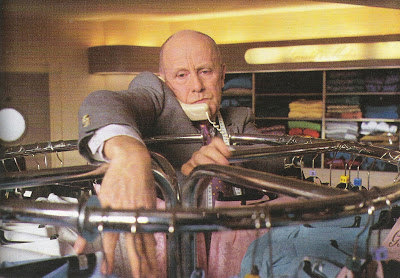 Remember Beattie's final line? "Not exactly a best-seller, is it?"

What's the role of humour in any crisis? A very good question, and not easy to answer. Is it just me, or do we need a tiny bit of humour now in the Statues debate? Among today's targets are Robert Baden-Powell, founder of the Scout and Guide Movement, down in Poole, and – wait for it – Gladstone in Liverpool and Lord Leverhulme in Port Sunlight. We were musing yesterday about the thousands of Rhodes Scholars from all over the world who've come to Oxford for a free two year Postgraduate Scholarship, and a similar story could be told about Leverhulme Awards, some of the most generous in the world, for generally post-doctoral research. Go on either website if you'd like more details – or would like to apply! We always say we have more Doctors in St Werburgh's than in the National Health Service.

Some very sensible words today from Professor Louise Richardson, Oxford's excellent Vice-Chancellor. Born in County Waterford sixty-two years ago, one of seven children in a devout Catholic family, she started her academic career with a degree in History at Trinity College Dublin, and then went on a Rotary Scholarship – another amazingly generous organisation – to UCLA at Los Angeles for her Master's, and then to Harvard for her Doctorate. She stayed on to teach there, coming back to these shores in 2009 to be Principal (i.e. Vice-Chancellor) at St Andrew's up in Scotland, moving to be VC at Oxford in 2015.


She was the first Principal ever at St Andrew's to be denied membership of the Royal and Ancient Golf Club, right next to the University in St Andrew's. Guess why? Yep, because she was a woman. Her words today were wise and to the point:
"My own view on this is that hiding our history is not the route to enlightenment", Prof Richardson told the BBC. "We need to understand this history and understand the context in which it was made and why it was that people believed then as they did," she said. "This university has been around for 900 years. For 800 of those years the people who ran the university didn't think women were worthy of an education. Should we denounce those people? Personally, no - I think they were wrong, but they have to be judged by the context of their time", said Prof Richardson.

In the era of Cecil Rhodes, support for imperialism had been the prevailing view, she said. The vice-chancellor said that growing up in Ireland she had seen Oliver Cromwell as a "barbarous" figure - but she had seen his statue in Westminster and had learned more about him. "Cromwell to me was like Voldemort is to my children," she said, referencing the evil wizard in the Harry Potter novels. "But I went about learning more about how he was perceived very differently in Britain."

When she was appointed in 2015, she gave an interview on the radio, when she was asked about her own school days. She was at the Star of the Sea Primary School in Tramore, and then at St Angela's, the Ursuline Convent in Waterford. She made me smile when she added: "I know I'm being dreadfully politically incorrect, but they were both excellent schools, and I loved the Ursuline sisters, fantastic teachers, without whom I would never have gone on to TCD and had the career I've had." Enjoyed your Convent Education? Appreciated the nuns? Louise, go and wash your mouth out immediately!

Here's another mulier fortis (as they say in German) having a wash down after the graffiti artists had been at work over the last few days: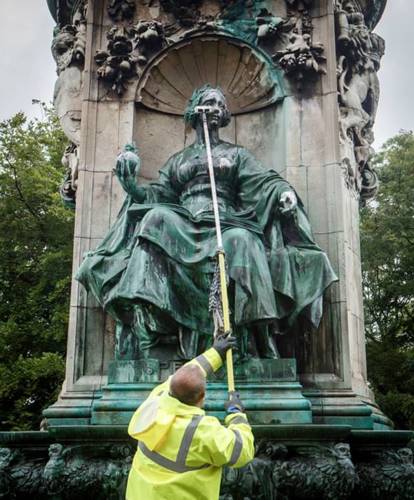 A relatively young Queen Victoria – I passed her every day on Woodhouse Moor, just before you get to the University in Leeds if you are coming from the north. A lovely year at that first-class Uni, but probably the idlest year of my life. That's another story.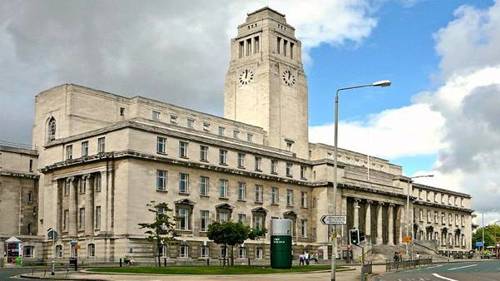 And finally. Many of you ask if this Blog has any standards whatsoever, are there no depths of tastelessness and vulgarity we will not plumb, is there anything too tacky to share. The answer is pretty generally, "No". In that spirit, I offer you the sad passing of Larry LaPrise, the man immortalized by writing that classic song, "Do the Hokey Pokey"…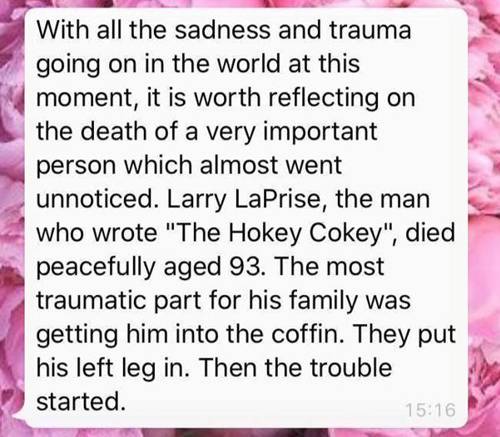 I told you we were vulgar, tasteless and tacky. You wouldn't believe me.

May God bless you all,

Fr Paul
---
Wednesday 10th June 2020
You seemed to enjoy yesterday's picture of Almighty God taking full advantage of the coffee shop offer of "One free coffee per person" by asking for three! So, here's the opposite extreme, an actual sign in a Hairdresser's shop door: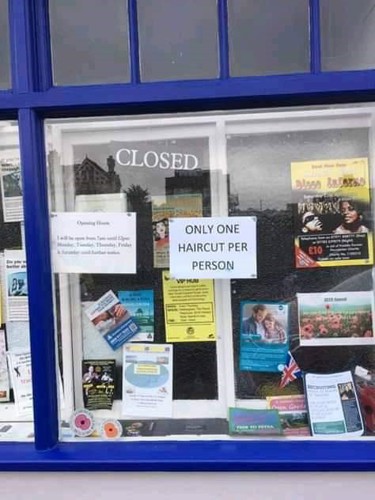 Talking of which, I finally cracked at the weekend, my shaggy unkempt locks driving me round the twist, so irritating, so uncomfortable. Willing to try anything, I found a pair of cheapo electric hair trimmers on eBay and, lo and behold, they arrived yesterday. This morning, the deed was done, choosing the least skinhead of the plastic attachments, a inch cut, and the relief of getting all that hair off was amazing. A real prison-cut, but I just don't care. I know it risks spoiling my animal good looks [shome mishtake shurely? Ed] but it's a price I'm willing to pay for some comfort and freedom from irritation.
Into the Hospital first thing for my Wednesday weekly Ward Rounds, picking up as many of our Catholic Patients as possible before lunchtime. On to the Stroke Ward, and one young man, not a Catholic and sadly with no speech, who's been in a few weeks and always gives me a cheeky wave, absolutely cracked up. He pointed at me and subsided into giggles. What is it? My mask on wrong? Shake of the head as he giggled away. Something on my face? No, higher higher, he pointed. Oh, my haircut? YES! he roared, collapsing on the bed. And all of this by gesture only. Look, if I bring a little sunshine into my patients' lives, it's what I'm here for, he said through clenched teeth.
One of the joys of hospital ministry is the people you meet unintentionally. In one bay, my Catholic patient was in the bathroom, so I started chatting to the gentleman in the next-door bed. Ready for going home today, he told me. Couldn't wait. What the first thing you're going to do when you get home? A PROPER cup of tea! he retorted. No criticism of hospital food and drink, he explained: but there's nothing like a cuppa exactly the way you like it. Amen to that. Amazingly, he was 94, but looked ten years younger. Just missed D-Day, he told me, in France a few weeks later and part of the push eastwards into Germany, in a small town near Frankfurt when the war ended. What lives these people have led.
Like all of us, been following the Black Lives Matter demonstrations all over the world. Seeing the protesters massing outside Oriel College Oxford yesterday, with its prominent statue of Cecil Rhodes high up on the College Facade, set me musing that it may be a good thing Oriel now has its own Patron Saint – St John Henry Newman! Having been an undergraduate at Trinity College, he became a Fellow of Oriel (that's to say, a Tutor) in 1822, and remained in post until 1846, when he left the Church of England and became a Catholic. A bust of Newman can be seen on the front lawn of Trinity which is frequently disrespected by the hooligans in the next door college, Balliol, placing chamber-pots, items of underwear and all other sorts of unseemly objects on his saintly head: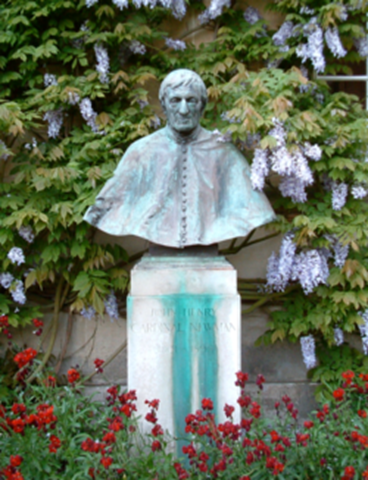 I'm sure St John Henry was looking after Oriel yesterday. I don't want to get involved in the politics of the Black Lives Matters debate, and the rights and wrongs of erecting and dismantling statues: but there's one person I surprise myself wanting to hear from, and that's former USA President, Bill Clinton. Why? Because he was a Rhodes Scholar at Oxford, 1968-70, a recipient of one of the most lavishly funded programmes in the world for overseas Postgraduate Students to study at Oxford, all funded by Rhodes' initial spectacular endowment. I wonder what he would say about Cecil Rhodes if anyone ever asked him?
This afternoon, back to the Hospital for a visit to Bowmere, the psychiatric wing, that couldn't be fitted into the morning Ward Rounds. My patient has the first anniversary of the death of someone they loved very much tomorrow, and I told them I'd remember them in my prayers, and I know you'd like to do so as well. First anniversaries are amongst the hardest, and being in Hospital and unable to go to the grave to take flowers or be with other family members is especially hard. I said I'd light a special candle here in church and take a photograph of it to bring to them tomorrow.
Straight from the Hospital to one of our Nursing Homes, one of the residents on his way to the Lord. This is the first time I've been in this Home since Lockdown began. They were telling me they've managed to be Covid-19 free, and that's allowed the residents to have some communal life together, all safe spaced in the Dining Room and the lounges. Otherwise, it means residents having to stay in their rooms for 24 hours a day, which is very burdensome indeed – and, for the dementia patients, not something they can understand. Our Care Home staff have done a stupendous job during this pandemic, and really do deserve our thanks and prayers. All the residents I spoke to can't wait for normal life to return.
In terms of St Werburgh's, we're going full steam ahead for re-opening of church for Private Prayer on Wednesday 24th June, a fortnight today! So much to do before then, principally the training of our wonderful cohort of twelve wolunteer stewards, and the purchasing of all the PPE we need. The layout of church is almost complete, and I'm delighted with the way we've managed to move chairs around to allow just ten people to safe-space, without ruining the beautiful visual interior of our building. Quite an achievement!
Talking of training Stewards and buying PPE, Signage is very important, and I'm delighted to have found this one for the front porch of our Church: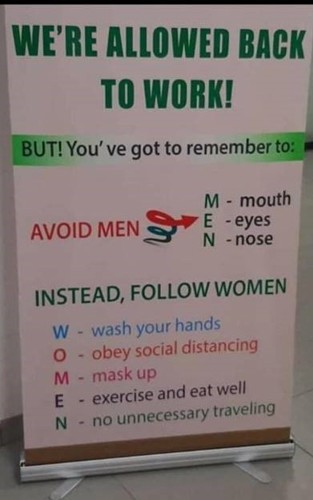 May God bless you all,
Fr Paul
---
Tuesday 9th June 2020

The pace of life has suddenly gone into overdrive today, and I don't know whether to be glad or sorry! First of all, a simply fantastic response to our appeal for Reopening Stewards on the blog last night. By 4.00 pm this afternoon, we had the required twelve wolunteers!! Good or what? Say what you like about Werbies (and I do, I often do), they are the world's best at wolunteering for anything. I never have to ask twice. Here are the twelve mad fools wonderful parishioners:
Marian McCarthy: Co-Ordinator and Training
David Quayle
Simon Black
Consilia Black
Tricia Poulton
Liz Aiello
Bernie Walshe
Pam Mullen
Mikhael Ahmad
Steve Tierney
Georgina Elliott
Diana Scipanova
Training Session (compulsory): Wednesday evening, 17th June, 6.00 pm in the Church.

Call out this morning down to Tarporley. As you all know, Fr Joe retired last year, but staying in the House. Fr James from Frodsham is looking after Mouldsworth (especially Mavis from Mouldsworth – boy, is she having fun with that drone of hers. Here's her latest of the river and the Meadows):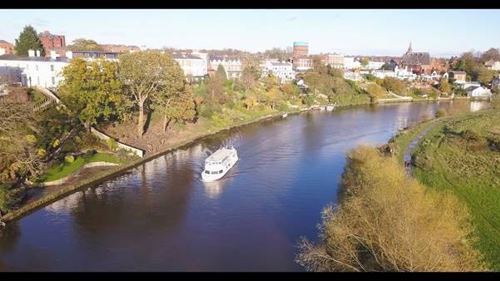 Canon Niall, our Dean, has pastoral care of the Tarporley end of things, but as he's self-isolating, this call came to me. Actually, to Burton, a tiny village before you get to Tarporley, first right after Okell's Garden Centre. Any of you every been down there? My first time, and an entrancing part of Cheshire, with the 1568 Burton Hall at the centre of the village: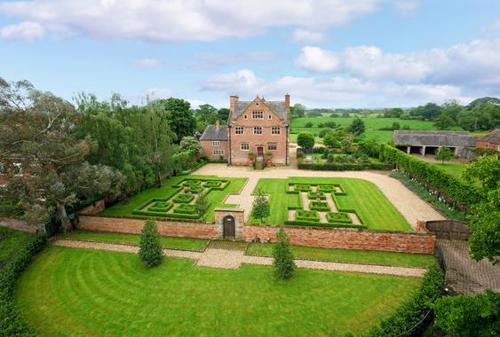 My call lived just near this stunning house, and it was super to learn we'd met before, one of the Tattenhall parishioners who joined us after Tattenhall and Farndon Mass Centres closed down, some six or seven years ago. Back for lunch, then straight out again to a very poorly gentleman in the Garden Quarter area, not long for this life, but full of spirit and fun this afternoon. He and his wife were married here in 1969 – by Fr Michael O'Connor, if I recognised him correctly from their Wedding Photos which they showed me. Any of you remember him? And then my gentleman asked me a question. "What's heaven like?" I hope I gave him a halfways decent answer. Please God, he will find out himself before many weeks have passed.

Straight onto the Hospital, and someone from Bowmere, the Psychiatric Wing, who wanted to see the Catholic Chaplain. As Fr Jude and all Hospital Wolunteers are self-isolating from the Hospital at present, there's a gap here, as I explained a few weeks ago, for the routine, non-Covid-19 Catholic patients. Not that any patient is ever routine. That was the wrong word to use. I'm not being pious and holy [You couldn't if you tried. Ed] when I say every patient is a unique, precious individual. Let's call him Fred. Fred was on good form this afternoon. In and out of Psychiatric Units since his condition was diagnosed at the age of 20, over 30 years ago, but extraordinarily hopeful and resilient. Told me he's got all his worldly possessions with him in his hospital room, including his Confirmation Certificate. Our Lady's Heswall. Bishop Brian Noble. He was a diamond geezer, said Fred. Not far wrong there, Fred. I didn't happen to have Holy Communion with me today, did I? By a beautiful coincidence, yes, I did, my gentleman from the Garden Quarter having requested it. Tucked away, in a little corner of the Ward, we celebrated the Love of the Lord together. And you ask me why I wanted to be a Priest! Honestly, Werbies, you do ask some stupid questions at times…

Thanks, Chris, for sending over this wonderful reminder that last Sunday was Trinity Sunday, as we're in danger of letting these beautiful Summer Feasts pass us by: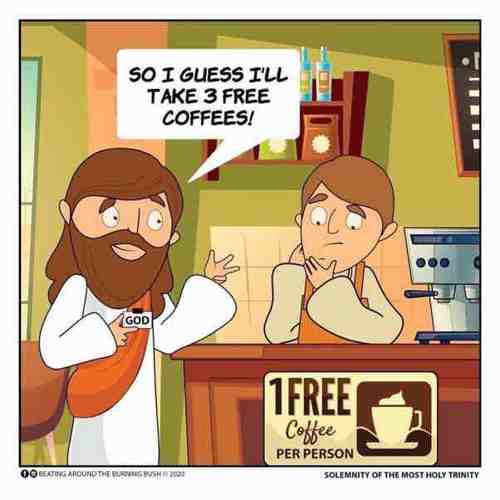 May God bless you all,

Fr Paul
---
Monday 8th June 2020

We're delighted to be able to give you some dates tonight for the reopening of our church for Private Prayer:
Wednesday 24th June: 6.00 – 7.30 pm: First Re-Opening for Private Prayer.
Sunday 28th June: 11.00 – 12.30 pm: First Sunday Re-Opening for Private Prayer.
Apologies in advance, but it's going to have to be a horribly serious Blog tonight, as our excellent Re-Opening Church Taskforce (Syd, Denise, Brian B, John C and myself) met for the second time this morning and compiled a Timetable for Reopening with all the hundred and one jobs that need to be done before then.

Headlines: we are going to reopen initially for two sessions each week, one on Wednesday evenings (6.00 – 7.30) and one on Sunday mornings (11.00-12.30). The National Bishops' Conference Guidelines, released on Friday and on our webpage in Box One, is four dense pages of instructions, and we had to work through this, line by line, this morning. There's so much to do, but I know we can do it!

We all felt the Government announcement on Sunday Morning (yesterday) of a Reopening Date of 15th June was sprung on us, and we certainly would not be ready by then. The two priorities are (1) recruiting and training Stewards and (2) procuring the necessary PPE equipment.

We're cordoning off the bottom quarter of the church, with no access to other parts of church, and we've placed ten of the red plastic churches in that area where previously there were the rows of upholstered chairs. The hour-and-a-half session will be split into fifteen-minute slots, ten minutes for prayer and the other five for getting everyone in and out and disinfecting each chair and surrounding areas. Four Stewards would be on duty each time, one for entrance, one for exit and two for monitoring inside church and cleaning chairs between visits. I'll always aim to be there myself, but this cannot be guaranteed if I'm called out. The system must work as if I'm not there.

We had a long discussion about using some booking system or just letting people turn up and queue outside until it was their turn to come in. Needs to be monitored carefully in the early days. This will certainly be necessary when the time comes for Mass and Public Worship once more to be celebrated.

Floor tape will be used to mark the position of each chair, and, where necessary, for a queuing system inside church and possibly outside. Hand gel to be used by everyone when coming into church and when leaving afterwards, gel to be on two distinct tables in the porch. There'll be a clear one-way system, entering by one door into church, all moving in the same direction to take up seats, and all leaving by the opposite door. All doors to be open, so use of door-handles kept to a minimum. People may kneel if they wish as long as they keep to the safe-distance, six feet from the person next door.

Anyone who is currently shielding themselves or clinically vulnerable should strongly be persuaded not to come. Anyone with flu-like symptoms, especially coughing and sneezing, should strongly be discouraged from coming, and may be turned away.

The Church and porch will be thoroughly cleansed at the end of each 1½ session. Spacing between Wednesday evening and Sunday morning should allow enough time for any residual bacteria in church to die off. We do not propose to allow the use of candles in the early stages of re-opening, and possibly not at all. Children under eight, unless babes in arms, should not be brought into church in these early days of re-opening. Face masks: not compulsory at present but we await further Diocesan / Government guidance on this point. The Porch Toilet will be locked and not open for use.

Only individual silent prayer is permitted, and no form of public worship or communal prayer at this stage. The Side Passage outside church, between us and the Hotel, will be reserved for Stewards' Parking, and not for those attending the Private Prayer sessions.

This is all experimental, and we will learn as we go along: we need to start tight and then possibly relax a little rather than trying to go the other way.

So, now… Appeal for Stewards!

Could YOU volunteer to be one of our Church Stewards? We are looking to recruit twelve and have had four offers already. A thousand thanks! Twelve will allow us to have eight on duty in any one week and four in reserve. It means you will not need to be on duty every week.

Job Specification: To be on duty for two hours, fifteen minutes before the 1½ hr Opening Session, and fifteen minutes afterwards. One session Wednesday evening and one Sunday morning. Two Stewards to control entrance and exiting Church, everyone safe-distanced, and two to be on duty inside church, monitoring attendance and cleaning chairs between slots. All four to assist with setting up beforehand and cleaning up afterwards. Attendance at Initial Training on Wednesday 17th June, 6.00 pm, is essential.

Person Specification: Parishioner of St Werburgh's, aged 70 or under, not pregnant, and with no underlying health issues.

If you have any questions about volunteering to be a Steward, please contract FP as soon as possible.

Closing date for applying: Thursday 11th June. Looking forward to hearing from you!

TIMETABLE
Thursday 11th June: 10.00 am: Re-Opening Task Force Meeting Three: to report on progress on purchases and response to Stewards Appeal.
Monday 15th June: 10.00 am: Re-Opening Task Force Meeting Four: to compile Training Module for Stewards.
Wednesday 17th June: 6.00 pm: Stewards' Training.
Monday 22nd June: 10.00 am: Re-Opening Task Force Meeting Five
Wednesday 24th June: 6.00 – 7.30 pm: First Re-Opening for Private Prayer.
Sunday 28th June: 11.00 – 12.30 pm: First Sunday Re-Opening for Private Prayer.
Many thanks to everyone for input this morning and throughout the lockdown period, and for all your commitment to this project of getting St Werburgh's open again!

May God bless you all,

Fr Paul
---
Sunday 7th June 2020
Good news, bad news: the good news is that date has been set for re-opening churches for private prayer, Monday 15th June. The bad news? That it's Monday 15th June, only eight days away. I doubt that we will be ready, not least because we need confirmation from our local leaders, church and state, that this is feasible, and we need to be confident inside St Werburgh's itself that we are ready. Speaking purely personally, I doubt that we will have everything in place by 15th June, principally the PPE equipment bought and delivered, and the requisite number of Stewards recruited and trained. I can assure you we are working flat out: John Curtis from our Health and Safety Groups was on the phone this morning, actively sourcing the right sort of hand-gel, as it has to be anti-viral, not just anti-bacterial, and most of the commercial stuff is the latter. Helen Prendergast (as was!) is on the case with other PPE, gloves and masks. I'll keep you all up to date, needless to say, on a daily basis via this Blog, and be delighted when we actually announce the date for the Werbies to fling wide the gates. I suspect Bishop Mark will be in touch shortly to let us know Diocesan thinking: he must have been as caught on the hop by this morning's announcement as the rest of us. We somehow suspected this might happen, didn't we?
This Government isn't making it up as it goes along, is it? Please reassure me, someone. Anyone.
Tomorrow: Appeal for Stewards.
Here's part of the Guardian's take on this morning's news:
Christian leaders have welcomed the government's announcement that places of worship in England will be allowed to reopen for individual prayer from 15th June, but Muslim and Jewish leaders said the move was not appropriate for the way they practise their faith. The decision, confirmed on Sunday by the communities secretary, Robert Jenrick, followed growing pressure on the government, particularly from the Catholic church. Most mosques, synagogues and temples, however, are likely to remain shut until communal prayer is permitted.

Communal services are included in third phase of the government's recovery plan for England, to be implemented on 4th July at the earliest. Only individual private prayer inside a place of worship will be permitted from next Monday. The government said, "communally led prayer, worship or devotion such as services, evensong, informal prayer meetings, mass, jummah or kirtan will not be possible at this stage". Cardinal Vincent Nichols, the archbishop of Westminster and the most senior Catholic in England and Wales, who had pressed for a phased reopening, said the government's announcement was a great blessing. "This first step enables us to learn and prepare for those that will take us to a fuller use of our churches, for the celebration of Mass and other sacraments," he said.

The Church of England, which has come under pressure from some of its clergy to argue more forcefully for places of worship to reopen, also welcomed the move. The C of E has already circulated advice to churches on reopening, which acknowledged that not all may be ready to do so at the same time.

The secretary general of the Muslim Council of Britain, Harun Khan, said the government's guidance lacked clarity for Muslim communities.

"Mosques are provisioned primarily for congregational worship, so there is currently significant uncertainty and concern from mosque leaders on how the new regulations can actually be implemented," he said. The chair of the Mosques and Imams National Advisory Board (MINAB), Qari Asim, said the move caused significant challenges for the Muslim community because although mosques can reopen, collective worship is not allowed. "The fundamental difference between mosques and some other places of worship is that mosques are first and foremost used for congregational prayers," he said. Opening the mosques could lead communities to expect the resumption of collective worship, he said. MINAB's advice to mosques was "to only open to the public when it is safe to do so and legally permissible to hold congregational prayers".

The senior rabbi to Reform Judaism, Laura Janner-Klausner, said most synagogues would not reopen for private prayer on 15 June. "Jews prioritise communal prayer rather than individual prayer, and we prioritise the sanctity of life. Individual prayer doesn't have the same theological status, and neither do buildings."

Under guidance to be issued this week, the government will say shared spaces must undergo regular thorough cleaning, hand-sanitiser must be available and the use of shared or communal religious texts or prayer mats should be discouraged. Faith leaders should also carry out risk assessments. Baptisms, weddings, meetings and classes are not permitted. Funerals are allowed to take place under existing regulations which require numbers to be limited and mourners to be physically distanced. Faith leaders are allowed to record services inside places of worship. Jenrick said: "People of all faiths have shown enormous patience and forbearance, unable to mark Easter, Passover, Ramadan or Vaisakhi with friends and family in the traditional way. As we control the virus, we are now able to move forwards with a limited, but important return to houses of worship."
Our own Werbies Taskforce meets for the second time tomorrow morning, Monday, at 10.30 am, and I'll give you an update on tomorrow's Blog. We are getting there, folks, but it won't be quick, and, above all, it must be SAFE.
Usual high-spirited gathering of the clans outside the church this morning, 10.00 – 11.00 am. Great to see our URC lady, who gave us all a clap from the other side of the road, which is probably "safe distance" even without a virus. But no Lady on the Bicycle! Where was she? Who is she? She reminds me of nothing so much as that lovely buxom (polite-speak) damsel who used to come on at the end of the Morecambe and Wise Show. Do you remember her? She hadn't appeared throughout, but made an entrance just before the credits, to announce, in her pasted-on luvvie accent, "I just want to thank you for watching me and my little show here tonight, and I LOVE YOU ALL!" Big kisses and bows as the curtain fell, Eric and Ernie standing behind in total stupefaction and amazement: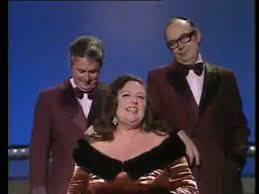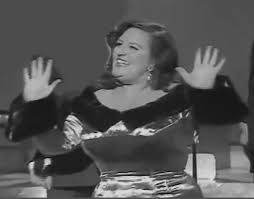 Sadly, the tensions seem to be getting to some families during the lockdown, judging by this gem from Cracked-up of Craithie: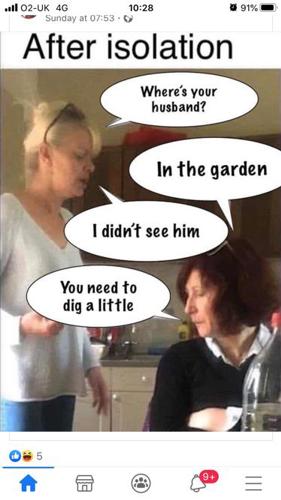 Off now to a Zoom Committee Meeting of CathSoc: it gets quite addictive, doesn't it? (Memo: check what's in the background first!)
Till tomorrow: I'd just like to thank you all for reading me and my little Blog here tonight, and I LOVE YOU ALL! [That was truly terrible. Ed]
Fr Paul