Updates from the Parish Priest
---
Sunday 28th February 2021
It was Terry Wogan's First Law of Broadcasting that you cannot open your mouth on the airwaves without insulting someone. Today, it's Wesley from Waverton, and my passing reference to 1951 babies. Well, that really started him off, didn't it? Apparently, he is one. And nothing wrong with that, we all cry. Some excellent specimens of 1951-oners in the Werbies – Cath Blucher, Steve Perry (SVP President) and the previous Duke of Westminster, a close, personal friend of mine as you all know. Casting the net wider, we have some more of my close, personal friends: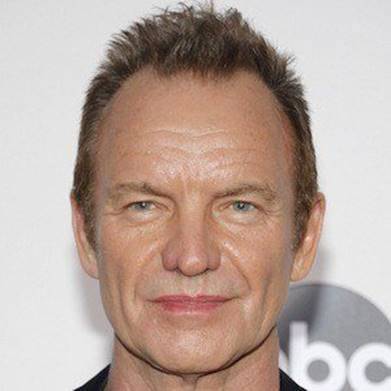 Sting, as you all recognize. Or my mate Kenny: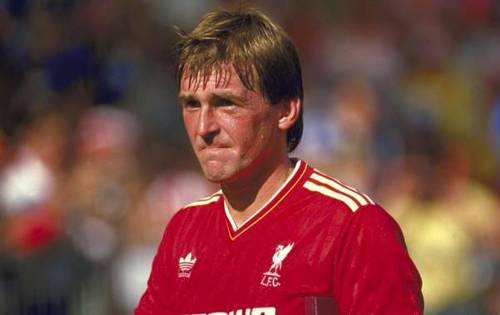 Or that fine son of the Manse, Gordy: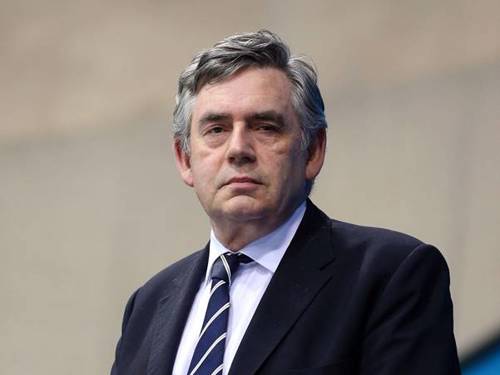 No, I've got nothing against the 1951 vintage whatsoever, Wes. It's just not as good as the 1961 one…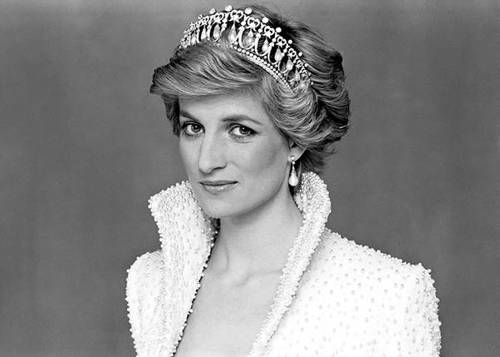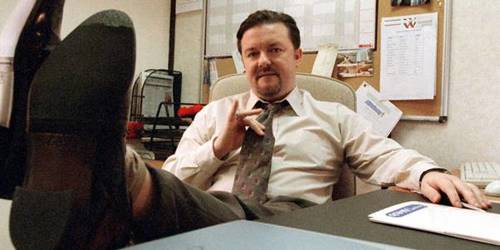 Or someone I am often mistaken for: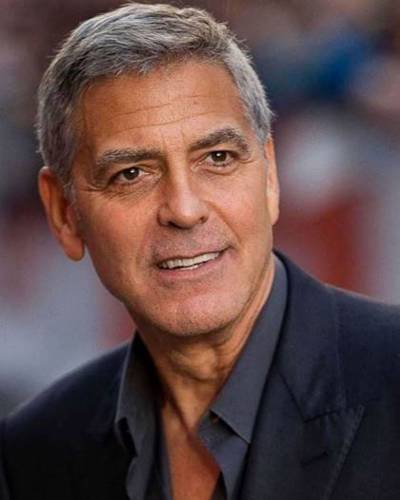 [Mrs Wes would like me to point out that whilst her other half may be a 1951 pop-out, she's from 1964, and sticking to it. Glad to make that clear, Mrs Wes.]
Numbers at Mass up again this morning, starting to approach where we were in the autumn before Lockdown Three hit us. Total of 239, divided between the four Masses as follows:
9.00 am: 67
10.00 am: 63
11.00 am: 57
12.00 noon: 52
We are hoping to hear from Bishop Mark this week about Palm Sunday and Holy Week, and then our Taskforce will be able to get down to the detailed planning and proposals to put to you, our Parish. Liturgies will obviously need to be slimmed down, but, with the possible exception of the Easter Vigil, we hope to be able to offer a fairly full programme.
Our Lenten poem today is Anne Bradstreet's "My thankfull Heart with Glorying Tongue". Anne was born in 1612 to a prominent Puritan family in Northampton and emigrated with them to America in 1630. She was part of the Massachussetts Bay Colony foundation in 1630. Mother to eight children and a prolific poet, her poems often reflect both her Puritan faith and her experience of motherhood. Her father and her husband were instrumental in the founding of Harvard University in 1636. Anne died in 1672 of tuberculosis, at the age of 60.
"My Thankfull Heart With Glorying Tongue"
My thankfull heart with glorying Tongue
Shall celebrate thy Name,
Who hath restor'd, redeem'd, recur'd
From sickness, death, and Pain.
I cry'd thou seem'st to make some stay,
I sought more earnestly;
And in due time thou succóur'st me,
And sent'st me help from High.
Lord, whilst my fleeting time shall last,
Thy Goodness let me Tell.
And new Experience I have gain'd,
My future Doubts repell.
An humble, fatefull life, O Lord,
For ever let me walk;
Let my obedience testefie,
My Praise lies not in Talk.
Accept, O Lord, my simple mite,
For more I cannot give;
What thou bestow'st I shall restore,
For of thine Almes I live.
Anne Bradstreet (1661)
And finally, we have shown you some beautiful pictures this week, designed to lift the spirits and make the heart soar. I thought this one might have the same effect, my water glass ready for Sunday Mass this morning…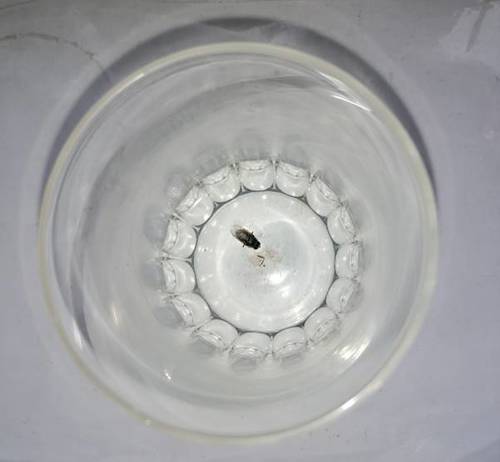 It was always dear Cyril Baxter's job on a Sunday morning to refresh the water-glass. Cyril went Home to the Lord in 2014. I don't think it's been changed since then, do you?
May God bless you all,
Fr Paul
---
Saturday 27th February 2021

Do you ever get tired of arguing with officialdom and just give in? After a fruitless week trying to convince both DVLA and the Vaccine authorities that they had my year of birth out by ten years – that it's 1961, not flaming 1951 – I threw the towel in this morning and trudged off to Boots for my 9.00 am appointment for the jab. The only thing that changed my mind and convinced me not to argue any further was their persuading me to become an Influencer for the Catholic Church. Where FP went today, millions of reluctant Catholics would follow tomorrow. Well yes, I thought, there's a certain logic in that. What I wasn't prepared for was the extent of the press interest this morning: camera crews from both Points North West and Look North, reporters from the Tablet, Catholic Herald and Pigeon Fanciers Weekly [shome mishtake shurely? Ed] and a gentleman who apparently occupies a sofa every morning called Piers Morgan. No, never heard of him either. Couldn't sit around all day chatting, I told them, got a Newsletter to finish so can we get on with it, please?

You have never seen such a performance! Could I look serious, please? No, not in agony, just not grinning. Take two. Try a hint of a smile? No, that looks worse, lose the smile. Half-profile, hint of moody shadow, straight to camera. Too scary, let's try the quarter-profile this time. Unbelievable! By 10.00 am, I was fit to burst. But they thought they'd got the shot they wanted, never mind that I had an arm like a pincushion. Said I'd done a service to the nation. So, I asked, what about my Influencer's trip to Dubai, poolside shot, ripped abs (whatever they are)? They said they might be able to manage a couple of days in Southend.

Newsletter finished, time to start hitting the phones with our thirty weddings couples due here in the next twelve months. I split the day into twenty-minute slots, and it proved remarkably enjoyable. Much more so than those prima donna camera crews waving that silver thing around my head. With so many couples and so many cancellations and postponements conveyed by so many different ways - phone calls, emails, texts, letters, personal visits – I knew that nothing less than a full audit was going to reassure me I hadn't made the foul-up of the century, couple here for their big day, FP down the pub. (Chance would be a fine thing). With half contacted so far, and only one clash (= foul up in embryo, as they say in German), it's been a lovely exercise. As soon as we're up and running again with weddings, there's going to be a deluge of couples. With all their videographers and photo people. I just have to tell them to avoid the quarter-profiles and smiles.

Our Lenten poem tonight is Oscar Wilde's E Tenebris (Out of the Darkness). It's from his early book of poems published in 1881. His religious faith, as with so much else in Wilde's life, is hard to be certain about – some say he deliberately made it that way, cultivating an aura of mystery around himself. I don't believe stories about his conversion to Catholicism on his death bed are that well-founded. Aged only forty-six when he died, in that dreary hotel room in Paris, a broken man, it's a matter of perpetual speculation what else he might have achieved had he lived longer.


Oscar Wilde (1854-1900) – E Tenebris

COME down, O Christ, and help me! reach thy hand,
For I am drowning in a stormier sea
Than Simon on Thy lake of Galilee:
The wine of life is spilt upon the sand,
My heart is as some famine-murdered land,
Whence all good things have perished utterly,
And well I know my soul in Hell must lie
If I this night before God's throne should stand.
"He sleeps perchance, or rideth to the chase,
Like Baal, when his prophets howled that name
From morn to noon on Carmel's smitten height."
Nay, peace, I shall behold before the night,
The feet of brass, the robe more white than flame,
The wounded hands, the weary human face.


Much less anguished – indeed, not anguished at all – are these glorious crocuses in our front garden: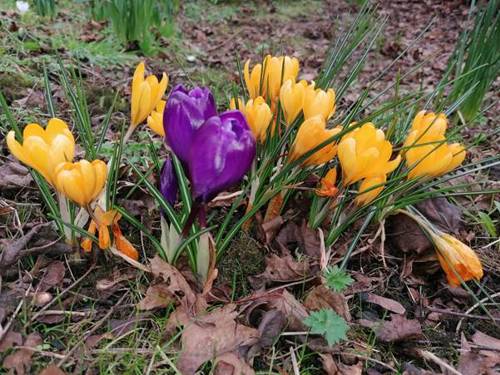 Totally anguished is my poor arm. Not that I expect you lot to care…

May God bless you all,

Fr Paul
---
Friday 26th February 2021
 
 
We've had some beautiful photos this week of nature in all its glory in the front garden. Here's a slightly less beautiful one of the Sacristy Ceiling as it greeted me last night: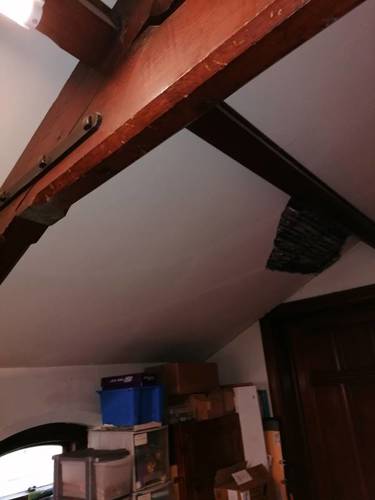 A large metre-square lump of plaster had fallen from the ceiling onto the table below, just above the area where the Children's Liturgy team store their equipment. Here it is in close up: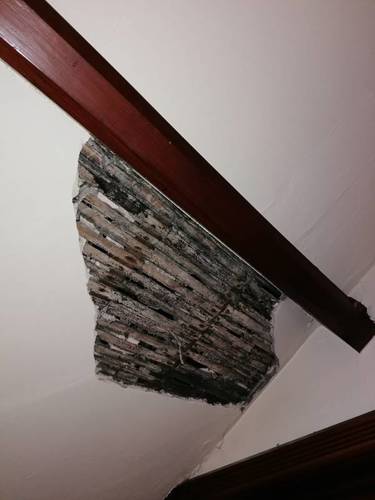 It seems to be just the plaster that has come away, but I know nothing about these things, and thank heavens we have a Diocesan Building Department to take over and supervise. Hence the photos, which were sent up to them this afternoon.
 
Friday usually sees a message from Bishop Mark, and today was no exception. He always sends us the Diocesan Infection Rates, and tells us that this week's will be the last such, as long as they continue on this reassuringly downward path:
 
Infection Figures for Last Week: Friday 26th February 2021
Halton: 102 per 100,000 (171, 220; 378; 522; 897; 1,148)
Wirral: 102 (119, 184; 252; 384; 763; 976)
Telford and Wrekin: 175 (187, 245; 305; 373; 588; 550)
Warrington: 122 (151, 208; 312; 369; 577; 780)
Shropshire: 109 (142, 178; 211; 244; 500; 420)
Manchester: 168 (182, 215; 291; 339; 488; 492)
Cheshire West: 109 (133, 161; 250; 314; 464; 528)
Tameside: 188 (204, 187; 238; 309; 418; 407)
Stockport: 185 (172, 202; 251; 274; 416; 503)
Trafford: 120 (131, 155; 211; 263; 406; 495)
Cheshire East: 94 (121, 150; 197; 212; 368; 388)
 
Bishop Mark writes:
 
The same picture of improvement in infection rates across the country has allowed the Government to announce the path out of lockdown. This path will take almost four months for us to travel, with the possibility at each stage of the Government applying a brake on the loosening of restrictions.
 
The Prime Minister has stressed the need for caution and patience as the days of Spring and Summer open before us; and we will certainly need to exercise patience and vigilance. However, we can begin to be hopeful that the worst of the pandemic of 2020/2021 is now behind us and we will gradually see parish life returning to greater normality before the end of the summer. I have been pleased to receive reports of steadily rising numbers at Mass these past few weeks corresponding with the beginning of Lent.
 
A PATHWAY FOR THE PARISHES
 
I hope to be able to send you detailed guidance next week on the celebration of Holy Week and Easter and other questions related to the path out of lockdown. In the meantime, I am conscious you will be dealing with requests for baptisms, weddings and funerals so I have asked Mrs Julie Tinsley, our Health and Safety Officer, to draw from the pages of government documentation, the specific pathway for the parishes indicating when, for example, the first baptisms can be celebrated and the numbers who will be able to participate in the celebration of marriage.
 
Julie writes: "Earlier this week, the Prime Minister introduced the Government's proposed four-step roadmap offering a route back to normal life, commencing from 8th March 2021. These four steps of easing restrictions are based on four tests:
 
1. The vaccine deployment programme continues successfully;
2. Evidence shows that vaccines are sufficiently effective in reducing hospitalisation and deaths in those vaccinated;
3. Infection rates do not risk a surge in hospitalisation, which would put unsustainable pressure on the NHS;
4. The assessment of the risks is not fundamentally changed by new 'variant of concern'.
 
There will be five weeks between each of the steps and the Government have given 'no earlier than' dates at which each step will be initiated. Only when the Government is sure that it is safe to move from one stage to the next will the final decision be made. The full details of the Government information can be found via the link below:
 
https://www.gov.uk/government/publications/covid19-response-spring-2021
 
The four-step approach will have significant influence on how and when our churches may return to more normal activities. This article provides guidance, based on this latest information, on safe practices and the proposed dates when restriction on funerals, weddings and baptisms may be lifted.
 
Step One, 8th March 2021
 
The Government's priority is to ensure that all children and students return safely to face-to-face education. Wraparound childcare will return, which may increase the use of our parish halls and rooms hired for this purpose for more than the present 'frontline staff' childcare facilities. Funerals and wedding arrangements will continue as at present i.e., 30 attendees at funerals and 6 for weddings (limited to exceptional circumstances). No changes to the current restrictions on Baptisms. The 'stay at home' rule will still be in place, until 29th March 2021 and people should still work from home when possible. Maintaining social distancing, face covering, providing good ventilation indoors and continuing regular handwashing/sanitising will still be required.
 
29th March 2021: The rules around funerals will not change with attendees limited to 30. Weddings will still be able to proceed with 6 attendees and will no longer be limited to exceptional circumstances. Additional guidance will be provided for the safe celebration of Holy Week and Easter.
 
Step Two, 'no earlier than' 12th April 2021
 
At this point, funerals can continue to proceed with up to 30 attendees. Weddings will be able to take place with up to 15 attendees. People should continue to work from home when possible and domestic travel to be minimised. There is to be no household mixing indoors, therefore social distancing arrangements are still to be observed in church, during the celebration of Mass and during private prayer.
 
Step Three, 'no earlier than' 17th May 2021
 
At this step weddings, funerals and baptisms may proceed with up to 30 attendees present. No later than this step, the Government will update its advice on social distancing between friends and families. Until then the advice on social distancing, regular hand hygiene and letting in fresh air will continue. The Government will continue to advise working from home when possible. Parish halls/rooms will be available for hire by third parties. However, premises will still be required to be 'Covid-19 Secure' and groups of no more than the legal limit of 30 persons will be allowed on site.
 
Step Four, 'no earlier than' 21st June 2021
 
The Government proposes to remove all limits on weddings, funerals and other 'life events' including baptisms (subject to the outcome of the scientific research programme). Legal limitations on social contact will be removed. The Government is to produce guidance on the risk of transmission and protecting oneself. Even as restrictions are lifted, it is essential that we all continue to practice 'good habits' to reduce transmission, remembering 'Hands, Face, Space'; letting in fresh air; getting a test following the first sign of symptoms and self-isolating if the test is positive."
 
We will await the national guidance next week; however, we may need to think about re-establishing parish booking systems as we did at Christmas for Good Friday afternoon and Easter morning when in normal conditions would expect to see all our churches crowded.
 
I've given you Bishop Mark and Julie Tinsley's message in full – Julie is our Diocesan Health and Safety Co-ordinator – rather than attempting to paraphrase it myself so that you can see exactly what the situation is and all the "small print". But I would like to emphasise three little words that occur in each of the four steps, 2-4: "no earlier than". In other words, there is no commitments that these easings of restrictions will take place on these given dates: they are a terminus a quo rather than a terminus ad quem. As they say in German. An earliest date such changes could occur, not a latest.
 
So, a busy day today continue to contact all our thirty marriage couples planning to tie the knot here in the next twelve months, to check what their latest plans are, as those plans have inevitably altered so many times in the last twelve months. And really good in the middle of it all to sit down with Jane Johnson, our excellent Chair of Governors at the Catholic High School, for a very good catch-up on everything that's been happening there over the last twelve months from her perspective. Our Catholic Schools have a unique status as Faith Schools, in terms of their governance and financing, and they rely on their Foundation Governors (those appointed by the church, in this case by our Diocese) to a very great extent. You may notice in the newsletter this weekend I've put a notice asking if anyone might be interested in a Governor Vacancy at one of our Catholic Primary Schools up on the Wirral. Please don't hesitate to contact me if you would like to discuss this or find out more. 
 
To finish with tonight, our Lent Poem today is "The cosmos dreams in me" by Joyce Rupp. Sister Joyce, O.S.M., in an American Religious and poet, a member of the Servite order. Born in 1943, she grew up on a farm in Iowa. She divides her time between giving retreats, writing, and working in her local Hospice.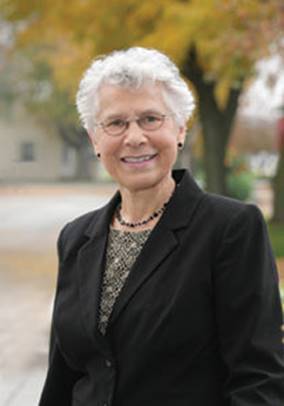 The cosmos dreams in me
while I wait in stillness,
ready to lean a little further
into the heart of the Holy.
 
I, a little blip of life,
a wisp of unassuming love,
a quickly passing breeze,
come once more into Lent.
 
No need to sign me
with the black bleeding ash
of palms, fried and baked.
I know my humus place
 
This Lent I will sail
on the graced wings of desire,
yearning to go deeper
to the place where
I am one in the One.
 
Oh, may I go there soon,
in the same breath
that takes me to the stars
when the cosmos dreams in me.
 
I wonder what she means by "I know my humus place"? Fascinating, isn't it?
 
May God bless you all,
 
Fr Paul
---
Thursday 25th February 2021

Many thanks to Laurie of Liverpool Road for sending in today's Lent Poem, that entrancing American Spiritual Were Your There? It first appeared in print in 1899, one of Eleazar Barton's collection, Old Plantation Hymns. When it was republished in the standard Episcopalian Church Hymnal in 1940, it became the first Spiritual to make it into the mainstream American hymnody. Barton wrote in his Preface in 1899:

"There are some of the more recent plantation hymns which have added an element of culture without diminishing religious fervor. One of the best of these is "Were You There When They Crucified My Lord?" It dwells on the details of the crucifixion, and the separate stanzas add only a single line each to the song. It is a tender and beautiful hymn, the climax of its effect depending largely on the hold and slur on the exclamation "Oh!" with which the third line begins, and the repetition and expression of the word "tremble! tremble! tremble!""

And it's that "hold and slur" on the exclamation "Oh!" that we all need to agree on when we sing it. We often use it at our Good Friday Passion here in St Werburgh's to accompany the Veneration of the Cross. Chances of being able to sing this year and virtually nil, but Good Friday 2022? Please God!


Were you there when they crucified my Lord? (Were you there?)
Were you there when they crucified my Lord?
O sometimes it causes me to tremble! tremble! tremble!
Were you there when they crucified my Lord?
Were you there when they nail'd him to the cross? (Were you there?)
Were you there when they nail'd him to the cross?
O sometimes it causes me to tremble! tremble! tremble!
Were you there when they nail'd him to the cross?
Were you there when they pierced him in the side? (Were you there?)
Were you there when they pierced him in the side?
O sometimes it causes me to tremble! tremble! tremble!
Were you there when they pierced him in the side?
Were you there when the sun refused to shine? (Were you there?)
Were you there when the sun refused to shine?
O sometimes it causes me to tremble! tremble! tremble!
Were you there when the sun refused to shine?


We generally do not echo the "Were you there?" at the end of the first line, as indicated by the words in brackets in this, the original version: but no reason why not? It would mean the Choir coming in with those words, at the right time, on the right note? Well, there's a first time for everything, I suppose. (Low blow!)

Since Monday, I've had a torrent of phone calls from our Weddings couples, wanting to tell us where they were up to with their plans and enquiring if those plans still fitted in with ours. I've said it before, but I do have to take my hat off to these couples: they have been endlessly messed about but have almost to a man (and woman!) kept their cool, realised this is a situation beyond anyone's control, and we all need to work together to deliver their perfect day when it comes. So, this morning I bit the bullet, pulled out all their details, and contacted the lot of them – 30 couples in total – to arrange a time over the next few days when we can have a phone conversation and agree what their up-to-date plans are. Our 2020 and 2021 Weddings Diary looks like a First World War battlefield, as you can imagine, with that many crossings out and insertions. My nightmare is that I might not have the very latest date firmly in both the Parish Diary and my own one. Hence these phone calls being so important.

It happened in very first Parish, Sunday morning, Parish Priest away and muggins manning the fort. Locking up after last Mass on the Sunday Morning, I suddenly noticed a huddle of people in the Car Park, one of them clutching a little bundle in white… Yes! A Baptism he'd forgotten to tell me about! No great problem, as I unlocked the church again, trying not to let my gritted teeth show…

But I wouldn't want a similar huddle in the months ahead with a lady in white in the middle of the car park, locked church, FP away for a few days. Not that he ever does, of course, martyr to the Parish, chained to the Presbytery, winge, winge, whine, whine, smell of burning flesh…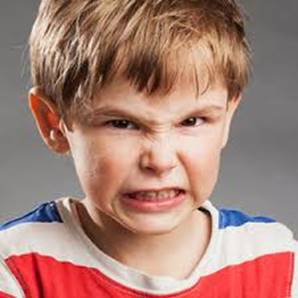 Now if this one doesn't gladden your heart, you simply have no heart. Which, with some of you, I have long suspected indeed to be the case: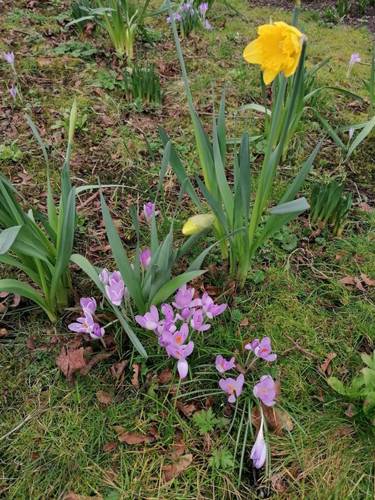 May God bless you all,

Fr Paul
---
Wednesday 24th February 2021

Lent a week old today. How are we all doing? Requests still coming in for Ash Crosses, which we are delighted to post out. So, if you would still like one, a few left. All we need is an SAE, and we will cheerfully do the rest. Well, us and Postman Pat, that is!

One of the requests today had the following message enclosed with it: "Once again, many thanks for all your stewards have done during lockdown to keep us safe. I am a 24/7 carer for someone living with Alzheimer's and being able to go to Mass has kept me going during these bleak months." Messages like that make it all worthwhile. Thank you!

With reference to some of the snags the Stewards ran into at the weekend, asking people to sit in seats other than their "usual" ones, Cathy writes in: "How lucky we are to be able to celebrate Mass together. We're creatures of habit and although we may not be able to sit in our usual chosen places at the moment, we are able to admire our lovely Church from different aspects. Many thanks to our amazing stewards, always there with a smile. Italy is waiting for you. FP." And she sent this picture: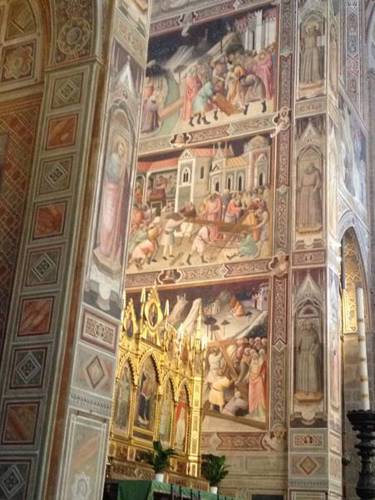 Cathy: I made the mistake of my life this morning. An idle fifteen minutes waiting for an appointment to turn up and I flipped onto the Airbnb website and wondered what little apartments they might have in City Centre Bologna for the last two weeks in August… I shouldn't have done it! They looked gorgeous, and ridiculously cheap. What's the point of getting my hopes up if it ain't going to happen???

Good informal get-together with the Students on Sunday Night for their CathSoc Zoom Cake and Catch-up, marking either side of their Half Term / Reading Week / Student Development Week. (What will its next name be, I wonder?) One of the great philosophical questions pondered was the best ways of cooking and serving potatoes. What would YOU say?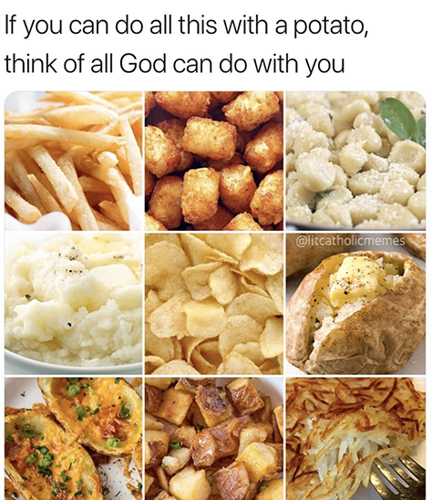 Excellent hour today with Brett from Broughton, the 18-year-old interested in becoming a Catholic. I ask him to bring me his questions each week, and these are the three he came up with this morning:

1. During our lives, we experience the happiest of times, Times that cause us to feel great joy and comfort, by ourselves, and surrounded by those we love, family, friends and colleagues. However, every so often, we suffer great losses. These losses make us question our faith and beliefs. Has there ever been a time in your life when you questioned your faith? When you even held resentment towards God?

2. Malachi 3:6 says, 'For I am Lord and I do not change.' If God does not change, if His plans do not change and His wishes remain the same, then why has society changed for the better? Why has the Church moved towards a more forgiving, accepting attitude rather than the destructive stance that it has taken through its history?

3. I believe in God and in the Catholic Church. But am I a Catholic, as I never been Baptised? Does God hear my prayers and love me the same way as he loves you, a Catholic Priest?

Three fascinating, very thoughtful questions: I wonder how each and every one of you would answer them?

Our last Catholic Enquiry Course was a group event, as you may remember: six enquirers and six parishioners, with FP vainly trying to hold the ring. I answered Brett's three question as well as I could, but you can see how having a range of parishioners - and enquirers – all to give their own answers would be infinitely more valuable and informative. The sooner this wretched pandemic is over, and we can get our Catholic Enquiry Course up and running again, the better!

Our Lent Poem tonight is that wonderful one by George Herbert, another of those extraordinary mid-seventeenth century writers sometimes (rather off-puttingly) called the Metaphysical Poets. Like Robert Herrick, from last week, George Herbert (1593-1633) was also an Anglican Priest. "Lent" was written in the last year of his life. I hope you enjoy it.

"Lent"
Welcome deare feast of Lent: who loves not thee,
He loves not Temperance, or Authoritie,
But is compos'd of passion.
The Scriptures bid us fast; the Church sayes, now:
Give to thy Mother, what thou wouldst allow
To ev'ry Corporation.

The humble soul compos'd of love and fear
Begins at home, and layes the burden there,
When doctrines disagree.
He sayes, in things which use hath justly got,
I am a scandall to the Church, and not
The Church is so to me.

True Christians should be glad of an occasion
To use their temperance, seeking no evasion,
When good is seasonable;
Unlesse Authoritie, which should increase
The obligation in us, make it lesse,
And Power itself disable.

Besides the cleannesse of sweet abstinence,
Quick thoughts and motions at a small expense,
A face not fearing light:
Whereas in fulnesse there are sluttish fumes,
Sowre exhalations, and dishonest rheumes,
Revenging the delight.

Then those same pendant profits, which the spring
And Easter intimate, enlarge the thing,
And goodnesse of the deed.
Neither ought other mens abuse of Lent
Spoil the good use; lest by that argument
We forfeit all our Creed.

It 's true, we cannot reach Christ's fortieth day;
Yet to go part of that religious way,
Is better than to rest:
We cannot reach our Savior's purity;
Yet are bid, Be holy ev'n as he.
In both let 's do our best.

Who goeth in the way which Christ hath gone,
Is much more sure to meet with him, than one
That travelleth by-ways:
Perhaps my God, though he be far before,
May turn, and take me by the hand, and more
May strengthen my decays.

Yet Lord instruct us to improve our fast
By starving sin and taking such repast
As may our faults control:
That ev'ry man may revel at his door,
Not in his parlor; banqueting the poor,
And among those his soul.

Typical Herbert, some lines are quite dense and difficult, others beautifully transparent: "It's true we cannot reach Christ's fortieth day; yet to go part of that religious way is better than to rest. We cannot reach our Saviour's purity; yet are bid, 'Be Holy Even as He'. In both, let's do our best."

To end with, a photograph of the purity of our primulas, first up out of the wintry soil and bursting with vitality and colour: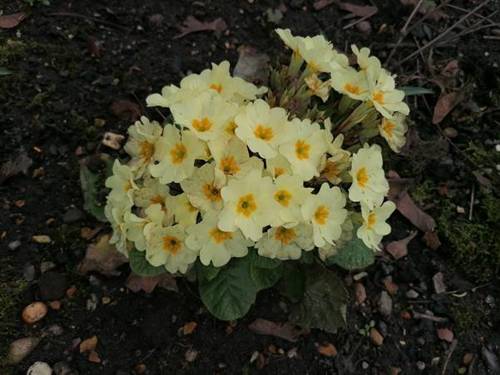 May God bless you all,

Fr Paul
---
Tuesday 23rd February 2021

I'm sure many of us have spent some time today absorbing yesterday's PM announcement about ending the current Lockdown. What normally follows is the "small print", lengthy (necessarily so) Government Guidelines spelling out the details for all the many aspects of the headline announcement. I haven't yet seen this detailed document on the GovUk website, but I'm sure it will come soon. Meanwhile good to hear Bishop Mark's immediate reaction this morning:


THE PATHWAY OUT OF LOCKDOWN

I am sure you will have followed the Government's announcements regarding a pathway out of the present state of national lockdown. The step-by-step itinerary across a period of four months indicates clear dates and stages while always being dependent on regular reviews of public health data that introduces an element of uncertainty.

Some questions regarding the celebration of marriage appear to be set out clearly in the documentation already available. However, to provide accurate guidance for the parishes, I will await conversations at national level in the Church's on-going liaison with the Government and Public Health England. I will get any information to you as soon as it is in my hands together with practical guidance for the weeks and months ahead. Let us hope and pray we will see the end of lockdown before the end of June!

With remembrance in my prayer and every good wish,

+ Mark

Bishop of Shrewsbury

And good to know he will send us the official "small print" as far as it affects churches just as soon as it is available.

The Newspapers, of course, do their own interpretation of the announcement today, and this is how my ever-favourite MOL interprets the future of weddings:

When will weddings resume?
MARCH 8, STEP ONE: Weddings will still be able to proceed with six attendees only but will no longer be limited to exceptional circumstances.
APRIL 12, STEP TWO: Weddings and receptions will be allowed to have 15 guests.
MAY 17, STEP THREE: Weddings, receptions, funerals, and commemorative events including wakes can proceed with up to 30 attendees. A broader range of stand-alone life events will also be permitted at this step, including bar mitzvahs and christenings.
JUNE 21, STEP FOUR: Step 4 will take place no earlier than 21 June, and at least five weeks after Step 3, following a further review of the data against the four tests. By Step 4, the Government aims to remove all limits on weddings and other life events, subject to the outcome of the scientific Events Research Programme.

Talking of weddings, great to have Wesley from Waverton, and Mrs Wesley with us on Sunday for their 45th Wedding Anniversary. Forty-five years and never a cross word – we're all proud of you! And then good on Sunday afternoon to meet Simon and Nicole from Nantwich to start off their wedding preparation. (Though those names will have to change, won't they? How about Nat and Nancy? Nathan and Natalie?) They are our first weddings for 2023. If I'm spared, as the Irish would say.

Zoom lesson with Bro Edmund at Ampleforth this morning, Abbot Robert now arrived from Zimbabwe, quarantined, and swinging into action. All our prayers go with him as he begins this vital apostolate. Then up the A41 to New Ferry for the second time this week, this time to meet the Roberts family once again. I took the Funeral for Mary, their mother in July 2006, one of the last before coming down the A41 to Chester. September 6th 2006. The parishioners here still call it Black Saturday. Fifteen years ago, but I remember the family so well, and even in the sad circumstances of preparing for Peter Roberts' service, good to meet up again and renew old friendships.

Quickly down the A41 afterwards to Blacon, for the Graveside Service for Paul Power. Paul was the eldest of Paddy and Eily Power's four children: Paul, Bernard and the twins, Maria and Tony. Paddy and Eily were some of the first Werbies I ever met, long before coming here, when I was up in St Luke's and Fr Peter would sometimes invite me down to cover one of his Sunday Evening Masses here. They were always the most welcoming of Sacristans, both originally from the same part of Waterford. Paddy went Home to the Lord in 2009 and Eily two years later. Paul lived with them latterly in Wellington Place, and then moved to his flat in St George's. Five years ago he moved to Pinetum Nursing Home, where he was very well looked after, popular with staff and fellow residents alike. He was laid to rest in the same grave as his parents today, with Charlie and Joan Woods as his next-door neighbours. May He Rest in Peace.

Thanks for all the many, many comments about yesterday's plea for co-operation and consideration for our Stewards who alone make Sunday Mass possible. Most of you were as shocked as I had been that anyone could give them a hard time, trying to do their best for all of us in these difficult times. I don't want to exaggerate the problem here, and it was only a handful of parishioners. But enough to upset some of our Stewards, and one such parishioner doing that is one too many. Come on, folks: if you want to have a go, come and have a go at me! It's what I'm here for! But please don't take it out on the Stewards, who are only implementing the guidelines that we as a Parish have approved and agreed on. Don't shoot the pianist – he's doing his best!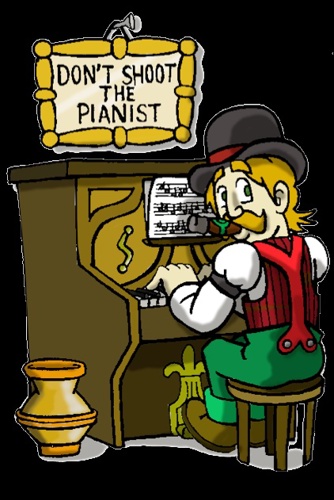 Today's Lenten Poem is by that inspirational American Carmelite, Fr Joachim Smet. Born in Chicago in 1915, he is still going strong at the age of 105. These four lines meditate on Mary at the Foot of the Cross:


Stabat Mater

Even as when the slain sun falls in the purple West,
The moon stands weeping, white and ashen.
So when His wounded head drops heavy on His breast,
Behold, the sad, pale face of her compassion.

– Joachim Smet O.Carm.

A perfect little quatrain. As they say in German.

And our accompanying Parish Garden flowers? These wonderful newly planted Crocuses, about to burst forth in all their glory.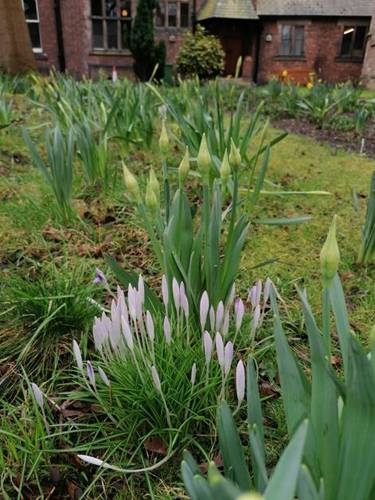 May God bless you all,

Fr Paul
---
Monday 22nd February 2021
Beautiful sign of spring today, these miniature daffodils in the front border: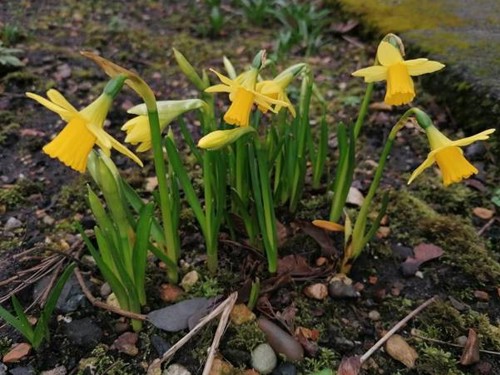 Good to sit down with the Taskforce at 10.00 am this morning and review yesterday's Masses. The good news is how many people are now feeling confident in returning to Mass, though we continue to stress no-one must come back until they feel entirely comfortable in so doing. Now we await the Prime Minister's announcement this evening and see how it affects us. I do not expect any great changes where Sunday Masses are concerned, but there may well be changes for Baptisms, Weddings and Funerals.
Less welcome news was reports from Stewards yesterday that they'd encountered some lack of co-operation from some of you when it came to seating at the start and then coming out for Holy Communion. Please, everybody: these arrangements allowing us to have Public Mass were incredibly carefully thought through, in terms of both the Bishop's and the Government's rules, and our plans had to be submitted to the Diocese as a formal Risk Assessment, and approved, before we could begin to open our doors again. Each one of these rules or guidelines is for a purpose, and we are very willing to show you the small print if you need convincing. Most of you fortunately don't and are prepared to trust us, that if we ask you to do such-and-such, it's for a good reason.
The two main areas of strop were not wanting to sit where we asked you to, and not wanting to wait for the Stewards to show you when it was your turn to come out for Holy Communion. In seating you, we do have to take account of singletons and bubbles, as you know, and also keep to the one-way system in the church so that people are not crossing over each other and so infringing the six-foot social distancing requirement. Ditto with Holy Communion.
'Nuff said? One or two of our Stewards were very upset yesterday at how some of you spoke to them, and this is horrendous. For the ninety-ninth time, we could not open for Mass without our Stewards. They are doing this job entirely voluntarily, and the last thing they need is any lack of co-operation from parishioners.
I'll never have to write this again, will I?
May God bless you all,
Fr Paul
---
Sunday 21st February 2021
What a happy band our Sunday Morning Stewards are! One of them, Fifi from Forest Court, actually came into church singing. Isn't that lovely! (Yes, it is, Choir.). And what was she singing? "Tie a Yellow Ribbon Round an Old Oak Tree".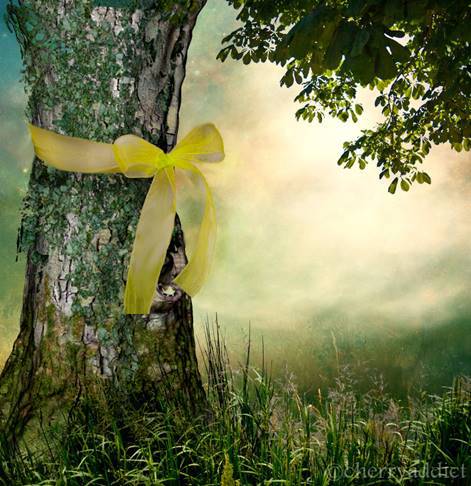 No, I don't understand why either. Some questions are better left unasked. She's not the woman she was.
Mind you, I do have to say that I have certain concerns about Forest Court. Please, let no-one have any illusions about these Retirement Apartments as peaceful havens of rest and tranquillity. Total hooligans, the lot of them. Talk about growing old disgracefully! Just don't get me started on Bowling Green Court. You know that Forest Court has turned into a Little Vatican, with many of our most disreputable parishioners choosing to spend their twilight years there. It's not exactly a take-over, but the Werbies have colonised the place, and turned the roof terrace into their own little Hanging Gardens of Babylon. Olive from Orford is Chief Barmaid. This is the latest picture they have sent me of it: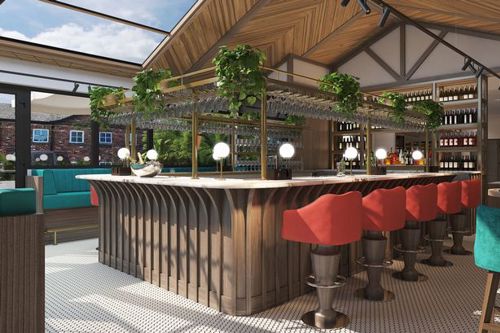 Not exactly entering into the spirit of Lent, is it?
More in the spirit of Lent are the lovely Lenten Poems you have been sending in. Poppy from Panton Road sent in this one by John O'Donohue, the wonderful Irish poet from Co Clare. Born in 1956, he died just two days after his 52nd Birthday in 2008, and two months after completing his major work, Benedictus: A Book of Blessings
A Blessing for all those going through a time of change at the moment.
When near the end of day, life has drained
Out of light, and it is too soon
For the mind of night to have darkened things,
No place looks like itself, loss of outline
Makes everything look strangely in-between,
Unsure of what has been, or what might come.
In this wan light, even trees seem groundless.
In a while it will be night, but nothing
Here seems to believe the relief of darkness.
You are in this time of the interim
Where everything seems withheld.
The path you took to get here has washed out;
The way forward is still concealed from you.
"The old is not old enough to have died away;
The new is still too young to be born."
You cannot lay claim to anything;
In this place of dusk,
Your eyes are blurred;
And there is no mirror.
Everyone else has lost sight of your heart
And you can see nowhere to put your trust;
You know you have to make your own way through.
As far as you can, hold your confidence.
Do not allow confusion to squander
This call which is loosening
Your roots in false ground,
That you might come free
From all you have outgrown.
What is being transfigured here in your mind,
And it is difficult and slow to become new.
The more faithfully you can endure here,
The more refined your heart will become
For your arrival in the new dawn.
"As far as you can, hold your confidence": wise words, and so apt for these times. Thanks, Poppy. And do please keep sending them in, everyone.
You've also sent me a number of international train journeys you've enjoyed, after my reference by travelling from Chester to Rome by train. Hetty and Horace from Hamilton Street sent in this lovely little memory:
Just thought I'd tell you that a few years ago Horace and I had a holiday in Italy, flying out but then travelling all over by train. We finally departed Milan Station one morning at 08.30 local time and walked into the house in Hoole at 23.45 local time!! Not bad going eh?!!
And our dear friend Mrs Trellis from North Wales tells me she once travelled all the way from Wrexham Central to Chester. Bless her. Well, I suppose that is international, Mrs T.
Poor soul. Another one who's not the woman she was.
Finally, our numbers significantly up this morning, at 229 (192 last week). Great to see so many of you, but the Taskforce will need to check if there's anything we need to change or tighten up on the Stewarding side of things when we meet tomorrow morning. Here are the individual figures:
9.00 am: 55
10.00 am: 60
11.00 am: 68
12.00 noon: 46
This is getting closer to the summer figures before Lockdown Two, when we were averaging 260-270. Will there be a day when we won't need stewards anymore, when everyone can sit where they like, when we will be back to "normal"?
One unfortunate moment this morning. I was talking in the little mini-sermon about coming out of lockdown and what we will need to change when that happy day comes. "Is there anything we are not going back to? Anything we will be glad to leave behind?" was my final question. In the silence that followed, I distinctly heard a muttering of "Yes, that flaming Blog" coming from the direction of Tekkie Two.
I don't think that's very nice, do you?
May God bless you all,
Fr Paul