Activities in 2020
A Big Thank You
St Werburgh's SVP Conference would like to thank our fellow parishioners for their incredible generosity in support of our work throughout the year and at this time of year in particular.
This support has enabled us to help provide Christmas gifts to our friends at HMP Berwyn, to 20 families of children at our local schools and to our local friends that are lonely and housebound.
We have also provided emergency overnight kits to support the work of Chester Aid to the Homeless and financial support to enable several local families to buy something extra for Christmas.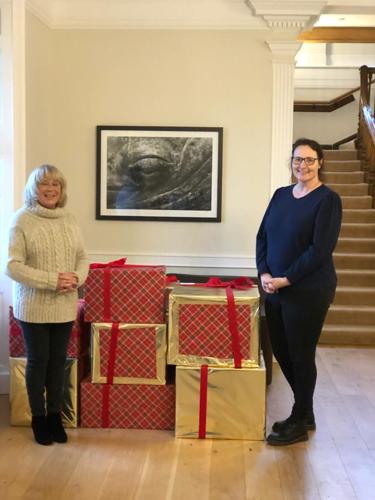 SVP member Anne Patey, surrounded by the presents she has selected and wrapped as gifts to local families and children in need.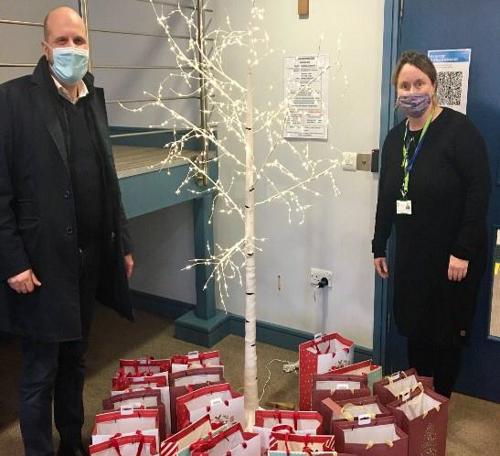 SVP member Marco Abiatti collecting gifts donated by the children and staff of the Catholic High School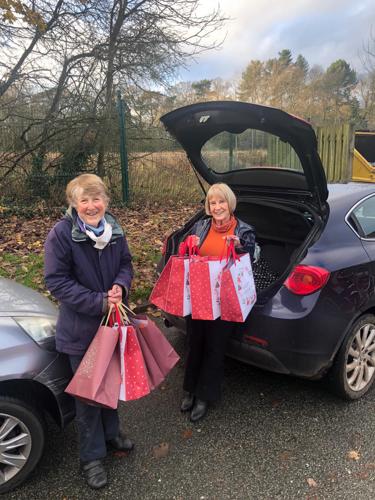 SVP members Margaret Hodson and Fran Waldie distributing Christmas gifts to our lonely and housebound friends in the community
An example of the overnight emergency packs donated to CATH in support of the local homeless.