St Werburgh's join Shrewsbury colleagues at 'Faith in Action' workshop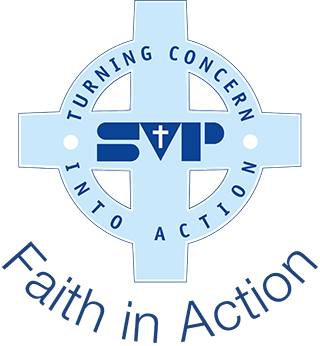 On Saturday 24th March Stephen Perry and Margaret Hodson from St Werburgh's SVP Conference joined a wider group of SVP members from the Shrewsbury Diocese at a 'Faith in Action' development workshop at St Clare's Church Hall in the Lache. 
"It was a very stimulating day," said Stephen, "And far more relevant than I had expected. The first session helped us to reflect on the historical and spiritual background to the SVP and how our actions of today should support the original teachings of St Vincent de Paul and the vision, inspiration and actions of Blessed Frederic Ozanam.
"We then had a series of workshop sessions, during which we reviewed how we need to fine tune our actions in the community to meet the SVP's objectives and values; giving the best support we can to those in need whilst respecting the legal requirements of data protection and the need to safeguard the more vulnerable in the community."
"These workshop sessions gave us all a very valuable opportunity to work with SVP members from other groups within the Diocese." added Margaret. "Sharing our experiences was very informative."