Mini Vinnies - a growing part of the Vincentian Family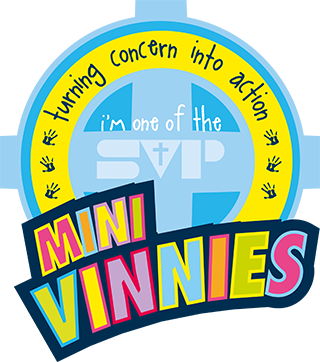 Click here to read the Mini Vinnies Newsletter Issue 15 : July 2022
---
The Mini Vinnies group at St Werburgh's Primary School in Chester were visited recently by a member of the St Werburgh's SVP Conference.
The work of the group was discussed and the children contributed wonderfully to the conversation.  They had some great ideas for fundraising for a particular event and suggested that this might be considered by the Conference, at its next meeting.  They also said they were very pleased to continue to support SVP Conference events - such as at the Housebound Masses, where they provide some beautiful singing, and contribute to a happy, cheerful atmosphere.
 The Mini Vinnies are a happy, friendly and caring group, who meet regularly at the end of the school day.  It was a pleasure to spend time with them and their leader, Mrs Trish Ebbrell.