SVP Sponsored Walk for holiday home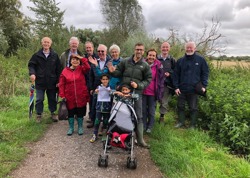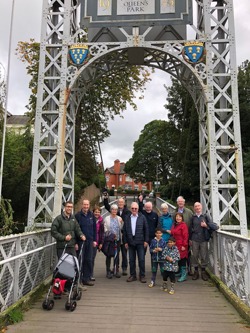 Despite the threat of wet weather, members of St Werburgh's SVP joined friends from other Conferences from the Chester and Ellesmere Port SVP District last Sunday (6th October 2019) to take part in the annual SVP Sponsored Walk.
The sponsored event helps to provide financial support to the SVP District Holiday Home, located on an excellent static caravan site in Talacre, North Wales, where families in need can enjoy a week's seaside holiday, completely free of charge.

While adults walked 4-5 miles from the Catholic High School along the Duke's Drive, across the Meadows and back along the Groves, a larger (and younger) group took a shorter 2-3 mile route around the Meadows and back along the River Dee.
Both Groups then combined near the suspension bridge, to enjoy a well-earned, celebration ice cream!