St Werburgh's remembers its SVP 'Stalwarts'
The St Werburgh's SVP Conference in Chester is currently coping with the recent loss of some of its dearest, longest-serving and much-loved Members. 
Former President Pauline Hackett sadly passed last month, just days after former Treasurer Celia Murphy and only a matter of weeks after former Member, Sheila Winder.  The St Werburghs' congregation is said to be "shell-shocked" at their sudden passing.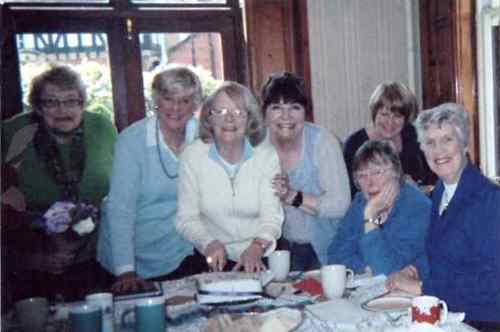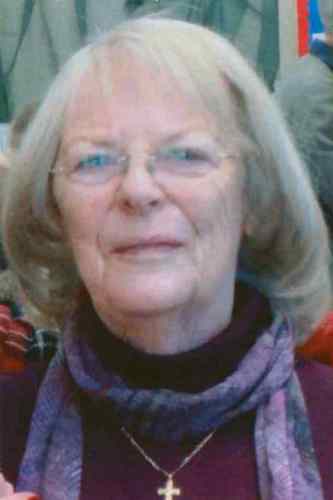 Our photographs (above) show Pauline (inset photo and centre) with her "special SVP team" (left to right) Sheila, Margaret Hart, Eleanor Elwell, Celia (seated) Fran Waldie (back row) and Joan Baxter.  Former Secretary Joan passed a number of years ago.
Margaret Hart, who herself spent more than 25 years as a St Werburgh's SVP member, recalls a small and tight-knit team, led by Pauline, which achieved up to thirty visits to local people in need, every week!
"We were well supported by our then-PP, Fr Peter Sharrocks," said Margaret.  "He attended most of our weekly meetings - even if only for a few minutes - and helped us to gather together our lists of regular visits and parishioners who were poorly or unable to get to Mass.
Pauline's husband, Bill, worked to collect and distribute furniture, using the SVP van.  Together with Pauline, they did lots of work in this area, helping needy families."
St Werburgh's still has a busy SVP Conference of up to twenty members, headed by current President Stephen Perry and supported by PP Fr Paul Shaw. 
"We are proud to be continuing the work Pauline and her SVP team." said Stephen.  "With a number of new, younger members, we are doing our best to live up to the legacy of St Werburgh's much-loved 'Stalwarts."
The photograph (below) shows the St Werburgh's 'Stalwarts', this time in action on an annual outing to Llandudno, for the elderly and housebound, in 2006.