SVP January Lunch Party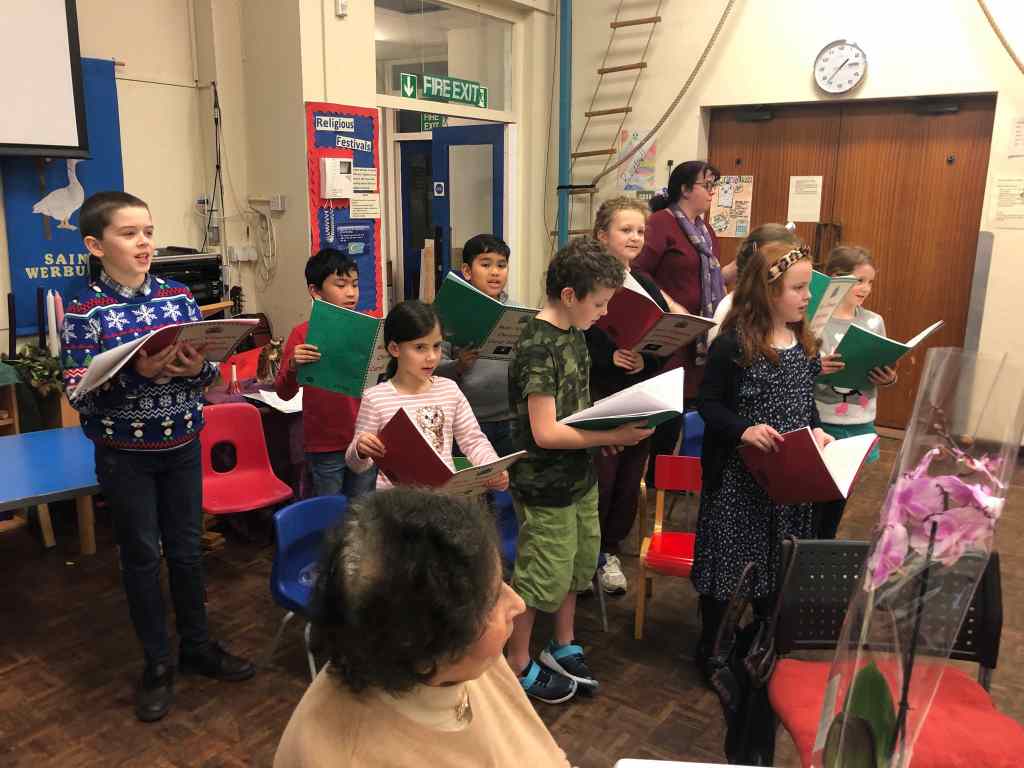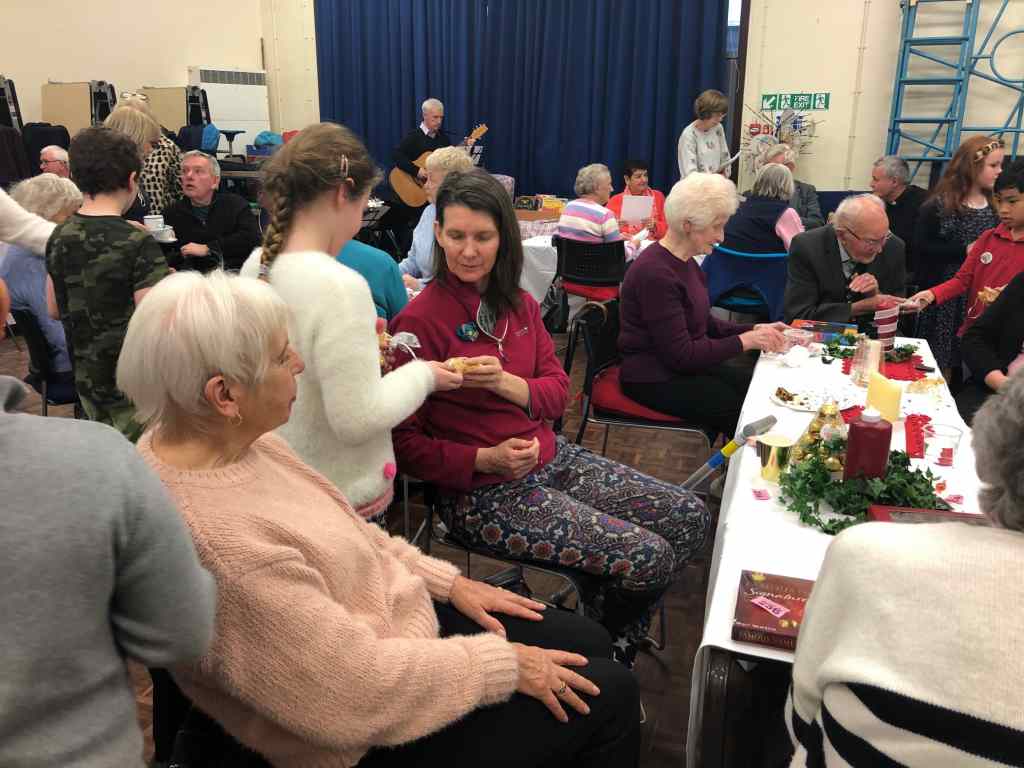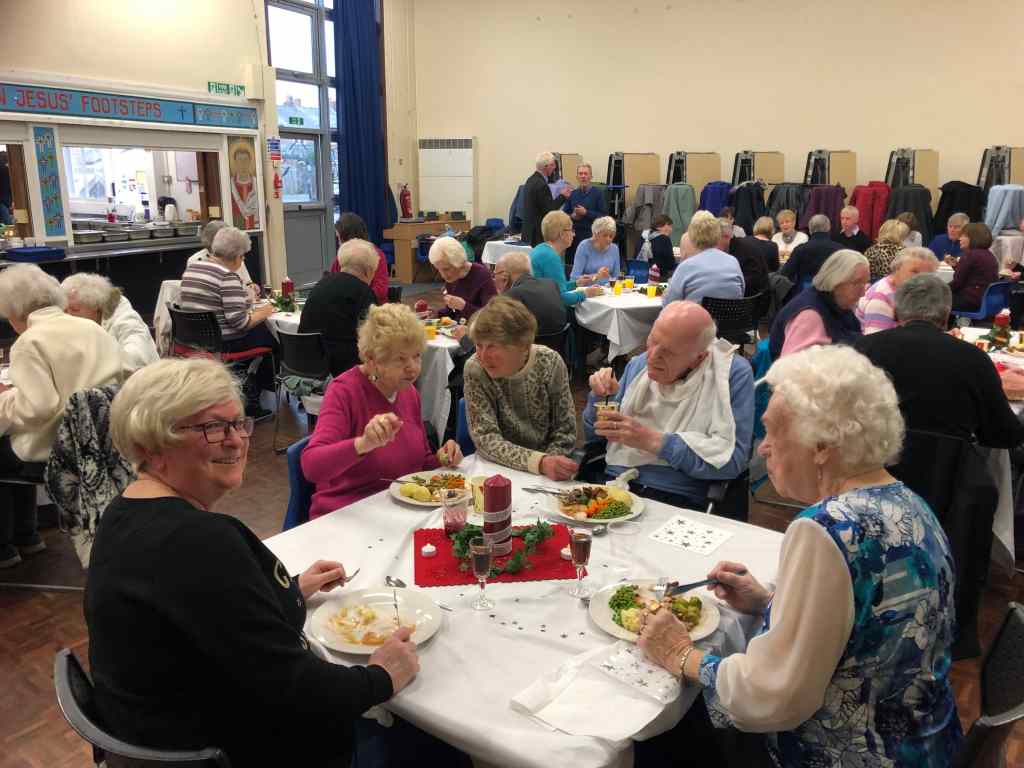 Local guests enjoyed a delicious 'turkey and trimmings' luncheon at our annual event, held at the Catholic Primary School on Saturday 11th January.
Luckily the weather was kind so we had a full house of guests and helpers, and Fr Paul welcomed everyone with Grace.
The meal was followed by a full rendition of the 'Twelve Days of Christmas' from the school's excellent Mini Vinnies group, a free raffle for guests and some hearty singing of well-known songs, with musical accompaniment from Syd and Bernard on their guitars.
Fr Paul commented that it was a delightful event and proffered Thanks to everyone involved.
1 February 2020