SVP Summer Lunch for the Elderly and Housebound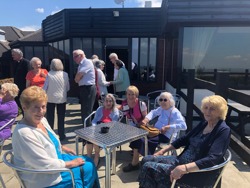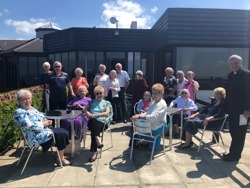 The St Werburgh's SVP team and their guests enjoyed a wonderfully sunny day out and lunch on Wednesday 3 July, at the Forest Hills Hotel on the top of Frodsham Hill. And with clear views across to the Mersey it was a beautiful setting for coffee afterwards (pictured).
Our thanks go (as always) to the Parish for their generosity in enabling us to hold this very special annual event.
4 July 2019