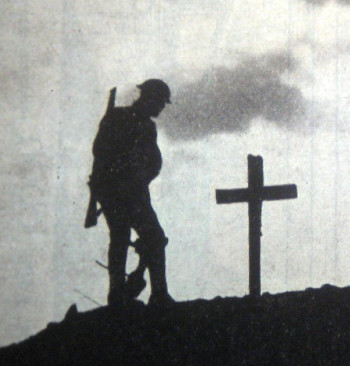 Albert Beckett Baker
Driver, No 1 Company A.S.C., TSR/51
Died: 21-01-1916
Albert was the son of Edwin J. and Ellen Baker nee Beckett. The family lived at 36 Beacon Street, Walsall, Staffordshire. In 1899 Albert was already in the Militia, and on 13 July 1899, aged 18 years, he joined the 3rd Btn South Staffordshire Regiment. This implies that he was born in 1881. On 28 November 1900 he was transferred to the A.S.C. at Lichfield giving his home address as Aston, Staffordshire, and was sent to act as a clerk on recruiting duties at Chester. He is described on his army papers as being very satisfactory at his work. Albert remained at his posting in Chester until he was discharged on 14 November 1902 as being medically unfit. He then remained in Chester until around 1910, when he returned to Wallsall.
Albert's time in Chester had not been uneventful. On 3 May 1902 Albert was received into the Catholic Church at St Francis' Chester. Whilst in Chester, Albert also met up with Mary Ellen Stead, formerly of Aigburth, Liverpool, but whose family was from Chester. Mary Ellen already had a daughter, Winifred Baker Stead. On 30 December 1903 Albert and Mary Ellen were married at St Francis' and the family then lived in Christleton, in St Werburgh's Parish. Two boys were born there, Laurence Carmody Baker and Terrence Hayes Baker, born in 1904 and 1905 respectively. All three of the couple's children were baptised at St Werburgh's. Albert himself was also confirmed at St Werburgh's in May 1905.
In the census of 1911 the whole family now live at 80 Beacon Street in Walsall, Staffordshire. Albert states his age as 34 years, thus implying he was born in 1877. He also states that he was born in Aston, Birmingham. Albert gives his occupation as that of an artist, who is at present working as a clerk. The children are all still at school.
On 3 September 1914 Albert enlisted with the A.S.C. at Stafford, giving his age as 39 years 10 months. This would imply that he had been born in 1874. He stated that he had been 12 years in the A.S.C. or as a reservist and had been working in civilian life as a clerk. At this enlistment Albert stated that he had been born in Tralee, Ireland. He joined the A.S.C. at Bradford.
As a former reservist Albert would have been amongst the first wave of persons sent to France. He embarked on SS Archimedes on 9 November 1914 at Southampton and disembarked at Le Havre on 13 November 1914. On 9 December 1914 he was posted to the 1st Indian Cavalry Division and from there on 5th April 1915 to the Cavalry Camp. On 11 July 1915 Albert was posted to the 1st Div. Train where he suffered an ankle injury. On 7 July 1915 Albert was sent to England via HMS St Patrick, arriving on 8 July 1915. From that date until 29 September 1915 Albert was treated at the Birmingham War Hospital for a fractured left leg.  Albert was posted on Home service after release from hospital. On 3 December 1915 Albert was admitted to the Cambridge Hospital Aldershot where he displayed symptoms of a sore throat. This developed into cerebral and spinal meningitis, from which he died on 21 January 1916 aged 41 years and 2 months according to his army death notification. He was buried in Grave R.C. 932 of Stafford Cemetery and the grave is marked with a Commonwealth War Graves Commission headstone. This gives his age as 37 years. His name is also on the Memorial Board in Chester Town Hall.
Albert was entitled to receive the 1914 Star, the British War Medal and the Allied Victory Medal. These were all sent to his wife Mary Ellen who lived at first in Foregate Street and later at 3 Duke Street, in Stafford.