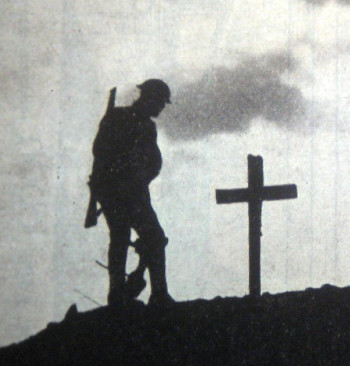 Michael Philip Brown
Co. Sgt Major A.S.C. T/752
Died: 17-06-1918 age 38
Philip was either working or being treated at the Military Hospital at Portal Lodge, Tarporley. Whilst there he received the last rites, died on 17 June and was buried on 19 June 1918 in grave 364 (Commonwealth War Grave) in the graveyard of Bunbury (St Boniface) Parish Church. The officiant was Canon Joseph Chambers of St Werburgh's, Chester and his burial is written in the registers of that church. However the ceremony is also recorded in the registers at St Boniface, Bunbury, where he is buried.
It is possible that this person is Michael Philip Brown who was born to Charles and Catherine nee Cahill in Toxteth Park, Liverpool, on 27 July 1879. Charles was a seaman who had been born in Marseille, France. His son, Michael Philip Brown, was baptised at St Patrick's Church, Liverpool on 7 August 1879. He had two elder sisters Mary and Margaret. His younger siblings were John Thomas and Catherine. Mary had been born in Queen's County, Ireland but the remainder of the siblings were born in the Liverpool area. Michael Philip Brown may later have married Alice Rimmer and had a son George. The family were still living in Liverpool in 1911.
Philip enlisted in the King's Liverpool Regiment on 13 April 1912 and at some stage was transferred to the Army Service Corps - horse transport unit. He was discharged on 14 June 1916 as being no longer physically fit for service. He may then have been sent to to the Military Hospital at Portal Lodge.
If this is the correct family, they occupied a house, Wood Villa, on Bunbury Common, Tarporley, for some time after 1911 until about 1920. As such they would have been parishioners of St Werburgh's Chester. It seems likely that, after the end of the Great War, Alice married and moved from the area.