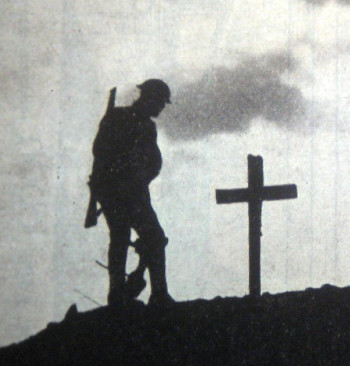 John Draycott
Pte 11th Btn Cheshire Regiment 52695
Died: 23-11-1918 age 23
John was the seventh of fourteen children born to Charles and Sarah Ann Draycott, nee Hill. The couple lived in the Boughton area of Chester and their family was brought up there, often living at different houses in Steven Street. Later in their married life Charles and Sarah converted to Catholicism and so, like most of his siblings, John was baptised at St Werburgh's in 1902. After leaving school, John found employment with the firm of Williams and Gamon, Victoria Road, Chester. The 1911 census finds the family living at 39 Steven Street.
John enlisted with the 5th Btn Cheshire Regiment, at Chester on 6 March 1916, age 19. He was at home until 18 July 1916, when he was posted to France with the British Expeditionary Force. In France, John was transferred to 11th Btn Cheshires. By 12 March 1918, the 11th Cheshires were stationed at Berkeley Camp, Bihucourt. From 21-23 March 1918 the 11th Cheshires were involved in withstanding a major German offensive. They were moved forward to strengthen the line, being put in gaps between other divisions, sent to re-establish a Corps line which had been broken and so on. Orders were sometimes rescinded part way through being carried out and the situation was fluid to say the least, in the area of the Vaulx-Beugnatre road. Casualties were high and often groups of men were captured as they made their way to trenches or positions behind abandoned former front lines. It is probably under these confused circumstances that John was taken prisoner.
John was released at the Armistice but had by then developed pneumonia and on 18 November 1918 was admitted to L'Hopital Auxiliaire de l'Armee No. 6, La Malorange near Nancy. Five days later, on 23 November 1918 he died. His father received his commemorative plaque, scroll, British War Medal and Allied Victory Medal on 3 December 1920.
John's elder brother, William, also lost his life in this conflict.
John is buried in Grave 54 Jarville Communal Cemetery, Meurthe-et-Moselle, France. It is the only British grave in a military plot of 69 French graves and three Indian graves. It is also listed on the WW1 memorial in St Werburgh's Church, Chester.