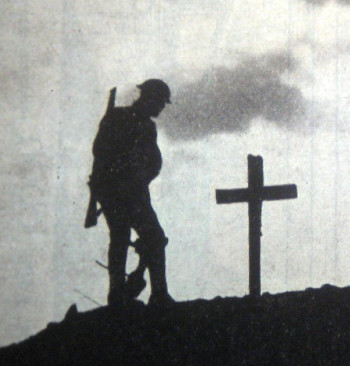 William Draycott
Pte 1st Btn Grenadier Guards 13430
Died: 11-10-1917 age 27
William was the third child and second son of Charles and Sarah Ann Draycott, nee Hill. The couple lived in the Boughton area of Chester where they brought up their family of fourteen children. Later during their married life Charles and Sarah converted to Catholicism and as a result most of their children were baptised at St Werburgh's in 1902. William may have missed this family baptism as he was a boarder at the Industrial School in Chester at about this time. When William enlisted in the Grenadier Guards in 1907 the family lived at 5 Seaville Buildings but later they moved to 12 Steven Street and in the 1911 census they were living at 39 Steven Street.
William joined the Grenadier Guards on 23 October 1907 in Chester at the age of 18 years 6 months. He enlisted for a short service which meant three years with the Colours and nine with the reserves. On 10 October 1910 William extended his service to complete seven years with the Colours. During this time he served only at home.
On 8 November 1914 William joined the British Expeditionary Force in France and was to serve there for three years. William was wounded during the Crossing of the Broembeek, with others of the 1st Battalion. He died at 47 Casualty Clearing Station, on 11 October 1917. Pte William Draycott was reported killed in action in the November 1917 issue of St Werburgh's Parish Magazine.
William is one of two brothers who lost their lives in this conflict and was entitled to receive the British War Medal and the Allied Victory Medal, in addition to the 1914 Star with clasp.
He was buried in Grave 54, Dozingham Military Cemetery, West-Vlaanderen, Belgium and his name is listed on the WW1 memorial in St Werburgh's Church, Chester.