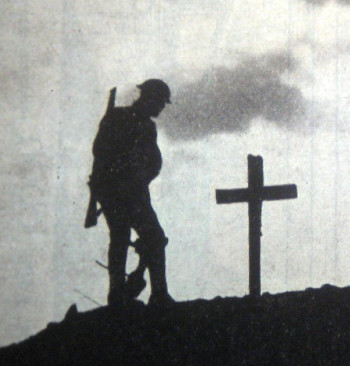 James Farrell
Pte 2nd Btn Royal Welsh Fusiliers 7969
Died: 25-10-1914 age 33
James was born in Birkenhead in 1881, the son of James and Jane Farrell nee Baker. Both parents were in the tailoring trade and the family had previously lived in different parts of Northern England, notably Newcastle under Lyme (where they were married) and Birkenhead. Sometime after 1891 the family moved to Chester, where they lived in Davies Court, Love Street. James Snr died in 1905 age 54 and was buried in Overleigh Cemetery. His wife Jane continued to work as a tailoress and by 1911 she lived in Parkes Court, Love Street with most of the family having left home.
James had joined the regular army, enlisting for six years with the Cheshire Regiment on 30 August 1901 age 19 and was involved in the Boer War. He served in South Africa from 23 January 1902 until 3 October 1902. He gained the Queen's South Africa Medal with clasps for service in the Orange Free State and Cape Colony.
On 29 October 1903 he transferred to the Royal Welsh Fusiliers and on 26 November 1906 he transferred to the reserves, now giving his civilian address as Parkes Court, Love Street, Chester.
As a reservist James would have been recalled immediately war broke out, if not before. His younger brother George also enlisted with the Welsh Fusiliers in September 1914. Both brothers were sent to France very early in WW1. James arrived there on 11 August 1914 and died there on 25 October 1914. In an internal note, his commanding officer wrote saying that his medals were to be sent to his joint legatee, his brother George. At the time of writing the officer would not have known that by now George also had already been killed.
Jane Farrell received her son James' medals, the 1914 Star with clasp, the British War Medal and the Allied Victory Medal, in 1920, when she was living at 88 Malden Road, Chester.
James is buried in Grave XI.C.3 of the Pont-du-Hem Military Cemetery, La Gorgue, France. His name is also listed on the WW1 Memorial in the Town Hall, Chester.