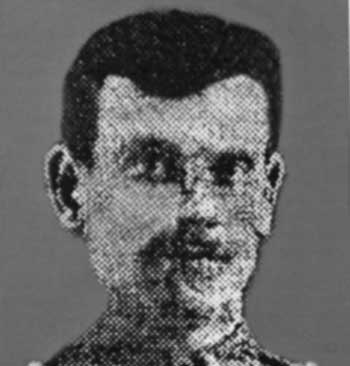 Isaac Field
Lance Cpl 490th Field Company Royal Engineers 7555
Died: 26-02-1919 age 31
Isaac Field was born in Boughton in 1888, the son of Robert and Esther Field who were market gardeners in the area. He had three elder brothers, Robert, William and Oliver. In 1911 he married Winifred Frost, first in a civil ceremony and later in St Francis' Church, Chester. Thereafter they lived with the Frost family at 14 Vernon Road. Isaac was working as a fireman with the Great Central Railway at Chester and by the start of the Great War the couple had two small children, Elizabeth and Esther Ann. Elizabeth was baptised at St Francis' and Esther Ann at St Werburgh's. Both attended St Werburgh's Schools.
Isaac enlisted soon after the start of the war and served in France from 23 October 1915. He was wounded during the summer of 1918 and was nursed in a French hospital. Eventually he was repatriated to the War Hospital in Chester where he died one week later on 26 February 1919.  He was given a military funeral on Tuesday 4 March 1919 and was buried in Grave 4068 Overleigh Cemetery.
Isaac was entitled to receive the 1914-15 Star, the British War Medal and the Allied Victory Medal.