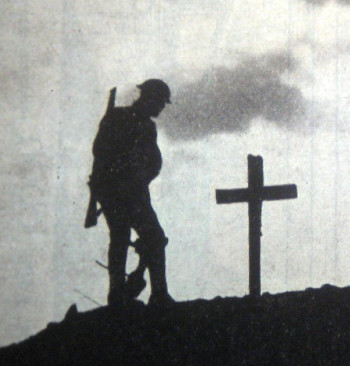 Francis Green
Lance Cpl Cheshire Regiment 9459, Labour Corps 265299
Died: 22-02-1919 age 26
Frank Green was born in 1893, the son of Edward Burrell Green and his wife Annie. Frank had an elder stepbrother Richard, an elder brother William, two younger sisters Nellie and Daisy and a younger brother Charles. Frank had been born in Wellington, Shropshire, but his siblings had been born in many other northern areas, as his father's work as a contractor took him to different parts of the country. In 1901 the family lived in Wenlock but it appears that later they moved to Cheshire.
Frank enlisted with the Cheshires on 3 June 1910, stating his occupation as a groom, and served at home until 5 October 1911. There then followed three years in India, until the Great War broke out. The Cheshires were sent back home and on 9 December 1914 Frank joined the British Expeditionary Force. He arrived in France on 16 January 1915 and  remained part of the B.E.F. until 10 July 1915, before being transferred to the Labour Corps. Frank had been sent home on 11 April 1915 due to ill health and remained on home duties thereafter. After some time he was diagnosed as having contracted tuberculosis due to exposure to extreme conditions in the trenches near Ypres. He was discharged on 13 December 1917.
During this time at home, he had married Elizabeth Jankinson nee Harnott, widow of John Jankinson, who is also listed on this memorial. Frank now had a wife and stepdaughter Kathleen Elizabeth and in 1917 a daughter of his own, Edna May. Edna May Green was baptised at St Werburgh's in September 1917 when the family were living at 13 Milton Street.
Frank's illness deteriorated rapidly towards the end of 1918 and he died at the Royal Infirmary in Chester, having received the last rites. He was buried in Grave 1123 of Overleigh Cemetery on 26 February 1919. Frank was entitled to the 1914-15 Star, the British War Medal and the Allied Victory Medal.