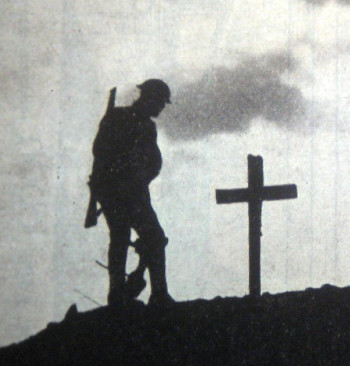 Joseph Hall
3rd Steward Mercantile Marine SS Diomed (Liverpool) 1126
Died: 22-08-1915 age 16
Joseph was an orphan and was adopted as a young child by Mary and Patrick Whelan. Patrick was a cooper, and the family lived at 47 Boughton, Chester. The Whelans had no children themselves and would have been able to provide Joseph with a comfortable home. Joseph was confirmed at St Werburgh's in 1910.
Mary Whelan died in 1912 age 58 and was buried from St Werburgh's in Overleigh Cemetery, on 6 June, Fr Hayes officiating. Later Joseph decided that he wanted to go to sea. He entered the mercantile service in Liverpool. His address on entering the service was 468 Price Street, Birkenhead.
Joseph left Liverpool on board the SS Diomed, which had been built in 1895 by Scott's of Greenock. They were en route to Shanghai, when on 22 August 1915 they were sunk by German Submarine U38, 57 miles WNW of the Scilly Isles. Joseph Hall's body was lost at sea. Patrick Whelan died two years later in Chester, age 56, and was buried from St Werburgh's, Fr Rope officiating.
Joseph Hall's name is listed on the Tower Hill Memorial, London. It is also listed on the WW1 Memorials in the Town Hall and St Werburgh's Church, Chester.