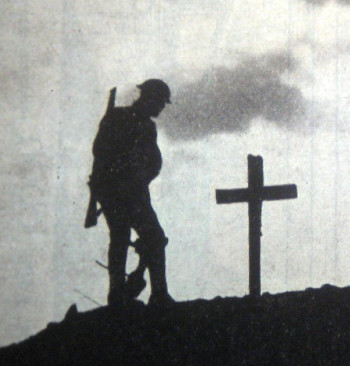 Albert Edward Hargrove
Lance Cpl 15th Btn Cheshire Regiment 52439
Died: 26-03-1918 age 35
Albert was the son of Edward and Margaret Hargrove, who were both born in Ireland, as were Albert and five of his siblings. Edward was a regular soldier in the British Army and by 1891 was a Colour Sergeant stationed at Colchester Barracks.
By 1901 Edward had retired from the army and worked as a clerk in Chester, the family living at 17 Tomkinson Street. Albert was sixteen years of age and working as a printing compositor. Albert's two younger sisters were teachers at St Werburgh's Schools and his two younger brothers were clerks, one in the civil service and the other in a solicitor's office. Twins Katie and Ruth May, age 13, were still at school and three year old Jameshad no specific occupation.
Albert's enlistment papers have not survived though his medal roll card states that he was eligible to receive the British War Medal and the Allied Victory Medal.
Albert was buried in Grave III.J.10, Beacon Cemetery, Sailly-Laurette, France.