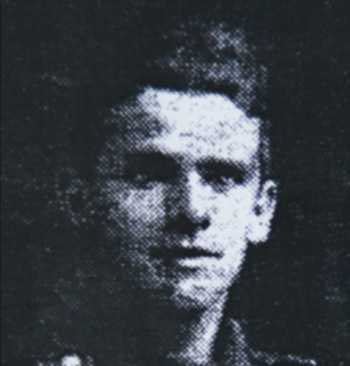 John Hughes
Pte 1st/4th Btn Prince of Wales' Volunteers South Lancashire Regiment 4922, 202507
Died: 12-07-1917 age 28
Patrick and Ellen Hughes nee Stanton were married at St Werburgh's in 1888. Patrick had been born in Ireland and Ellen had been born in Chester. The couple set up house at 29 Steven Street and Patrick worked as a seedsman and gardener, probably at Dickson's Seeds in Newton-by-Chester. John was the eldest of their four children, born on 19 June 1889 and baptised 7 July 1889 at St Werburgh's. He was later confirmed here in 1905. John's three younger siblings, Thomas, Mary Ellen and Francis, were also baptised at St Werburgh's. By 1911 John was no longer at home, Thomas was employed at the lead works in Chester and Mary Ellen was in domestic service. Frank was still at school. Mary Ellen attended St Werburgh's Schools and it is probable that all the siblings did so.
It appears that John may have enlisted with the South Lancashire Regiment well before the Great War. His original four digit number indicates such. He is certainly absent from the 1911 census, when the family are living at 29 Steven Street and would have been old enough to have joined the army by that time. His mother Ellen died in Chester on 25 December 1914, being buried from St Werburgh's, and it is possible that John's grandmother, Ann Hughes, then acted as housekeeper for the family, as the youngest member, Frank, would still have been a schoolboy. John listed his grandmother Ann Hughes as his sole legatee.
John's enlistment papers have not survived so we know little of his army career. However, we do know that he is unlikely to have entered France before 1916. He fought only in France and Flanders and was wounded in 1917. He died of wounds on 12 July and was buried in Grave XV.B.8A. at Lijssent Military Cemetery, 12 km west of Ypres, in West Flanders, Belgium. Pte John Hughes was reported as dead in the August 1917 issue of St Werburgh's Parish Magazine.
John was entitled to receive the British War Medal and the Allied Victory Medal. His name is listed on the Town Hall Memorial Board in Chester.