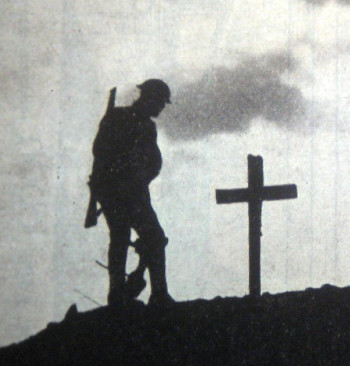 Matthew Leak
Pte No. 3 Depot, Cheshire Regiment 5974
Died: 04-06-1920 age 42
Matthew was the youngest son of James and Ann Leak, nee Martin, of Chester. The couple had been married there in 1858. His elder siblings were Alfred, Mary Ann, Sarah Elizabeth, James, Peter, Thomas and Martha. James was a labourer and Ann was a hawker of fruit. The family lived originally at 58 Steven Street. The children were baptised at St Werburgh's.
By 1871 the family were living at 1 Tasker's Court and by 1881 they lived at 4 Herbert's Court. In 1883 Matthew's mother died in Chester Infirmary and after that he was probably placed in Bishop Brown's Memorial Industrial School in Stockport, where he was living during the 1891 census.
On 24 November 1898 Matthew enlisted at Chester with the Cheshire Regiment, giving his age as 19 years 11 months. His address was given as 44 Boughton and it states on his papers that he had previously been refused as he was underweight. This time he was accepted for a service of eight years. This meant that he was transferred to the Army Reserve in November 1906 but was immediately re-engaged for a period of four years until Nov. 1910.
During his service Matthew had been stationed in India and South Africa. Whilst in South Africa he had gained the Queen's South Africa Medal with clasps for Johannesburg, Orange Free State, and Cape Colony. These were all awarded in 1901, when Rings were also added to the Medal.
After being discharged from the army in November 1910 Matthew lived in a boarding house at 10 Commercial Row, Chester. His father had died in Chester, in March 1910. Matthew worked as a labourer. When the Great War broke out Matthew enlisted on 5 August 1914. He was posted immediately to the 3rd Battalion of the Cheshire Regiment, then to the 1st Battalion on 18 December 1914, when he embarked for France. Matthew did not cope well with winter trench warfare. By 8 February 1915 he had been so badly frost-bitten that he was sent to England on 10th Feb. via 'Valdivia'. He was eventually sent to Chester War Hospital where, despite good nursing for a number of years, he died of complications and ensuing medical problems on 4 June 1920.
Matthew was buried in grave G1059 in Overleigh Cemetery and his grave is marked by a Commonwealth War Graves Commission headstone.
Matthew was entitled to receive the 1914-15 Star, the British War Medal and the Allied Victory Medal.