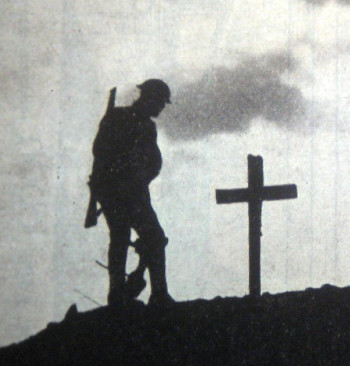 James McCormack
Pte 1st Btn King's Own Royal Lancaster Regiment 7505
Died: 29-10-1914 age 33
James was the eldest child of Patrick and Elizabeth McCormack nee Kendrick, born on 2 October 1881 and baptised 9 October at St Werburgh's. Patrick had been born in Ireland and Elizabeth in Buckley. They lived at 117 Christleton Road and later at Watkins Court in Pitt Street. In 1901 James, his father and his younger brother Edward were working as nurserymen and gardeners in Chester. James also had other younger siblings, Annie, Charles, Thomas, Rose, Elizabeth and Helen. Sometime after this census was taken, Patrick died and James decided to join the army.
James enlisted first with the 1st Cheshires at Frodsham, on 18 September 1902, aged 20 years. He was transferred almost immediately to the K.O.R. Lancaster Regiment. He was trained and had postings at home until 9 February 1904, when he was then posted to Lucknow, India. He returned home 18 January 1905 and remained in this country until his second posting to India on 14 February 1906. He was to be in India for four years until 26 June 1910. After a stint at home he was sent to France on 27 October 1914. Two days later, James was struck by gunfire and sustained abdominal wounds. He was treated at 06 Field Ambulance XI and later admitted to hospital where he died of his wounds. On 30 October 1914 he was buried in the temporary Cemetery of La Meuve, Bi Bon Jean. The death of Pte James McCormack was reported in the December 1914 issue of St Werburgh's Parish Magazine.
In April 1915 Elizabeth McCormack received a letter from Infantry Offices asking for her correct address to which her son's medals and other effects could be sent. In 1921 she eventually received her son's British War Medal, Allied Victory Medal, and 1914 Star with clasp, at her home in Tarvin Workhouse. She died later that year.
James is buried in Grave IX.A.24 Cite Bonjean Military Cemetery, Armentieres, Nord, France.