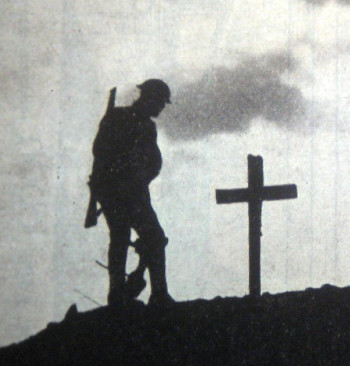 Patrick A. McDonald
Pte 4th Btn Grenadier Guards 25051
Died: 27-09-1916 age 36
Patrick was born in Westport Co. Mayo but must have moved later, presumably with his family, to Chester. In 1901 he was lodging with the Jennings family of 11 Steven Street and working as a labourer in a market garden. In 1904 he married Margaret Jennings, in St Werburgh's, and the following year their son John was born and baptised there. In the 1911 census Patrick and his family are living at 16 Steven Street and Patrick is working as a construction labourer age 34. As you can see there is some confusion in official data as to what is Patrick's correct date of birth.
Patrick enlisted in Chester on 9 December 1915, his age stated as 35 years and eight months. He served at home until 12 August 1916. The following day he was posted with the British Expeditionary Force to France. He died there, from wounds received, on 27 September 1916. His wife Margaret was notified on 22 November 1916 and she was awarded a widow's pension of 18/9d per week, on 28 May 1917.
Pte Patrick McDonald was reported killed in action in the December 1916 issue of St Werburgh's Parish Magazine. He was entitled to receive the British War Medal and the Allied Victory Medal.
He is buried in Grave IV.I.53, Heilly Station Cemetery, Mericout-L'Abbe, Somme, France.