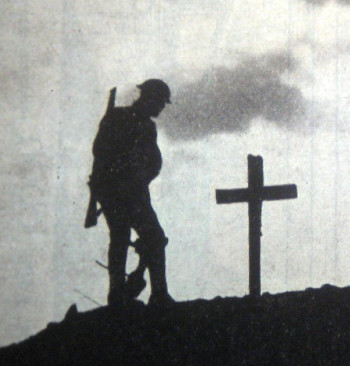 Benjamin Morley
Lance Cpl 1st Btn Somerset Light Infantry 44538, previously 13090 Shropshire Light Infantry
Died: 24-10-1918 age 35
Benjamin was born in Buckley, Flintshire, Wales on 1 March 1883. He was the son of James and Jane Morley nee Parry, had elder brothers Joseph, Frederick and William, a younger brother Walter and younger sister Emma. By 1891 the family were living at Sandycroft Cottages in Hawarden, where James and his two elder sons were working as bricklayers. The rest of the children were still at school. By 1901 the family had moved to 81 Philip Street in Hoole, Chester, but only Benjamin and his two younger siblings were still living at home. James was working as a bricklayer and Benjamin and Walter were working as council road labourers.
In 1902 Benjamin married Margaret Byrne in Chester and they set up home at 10 Henry Street, Hoole. Their children, Benjamin, Frank, Eleanora, Walter and Bernard, were all born there and all were baptised at St Werburgh's. Benjamin himself had been received into the Catholic Church in December 1902 at St Werburgh's and confirmed there in May 1905.  By 1911 the family were living at 72 Trafford Street and this was the address given when Eleanora (Norah) started at St Werburgh's Girls' School in 1914. When Bernard started at St Werburgh's Boys' School the family was living at 37 Trafford Street.
When war broke out Benjamin enlisted with the 8th Battalion Shropshire Light Infantry. His name was placed on the Roll of Honour in St Werburgh's Parish Magazine in December 1914. After training he was sent to France on 5 September 1915. Later he was transferred to the 1st Battalion Somerset Light Infantry. Having survived most of the conflict he was killed in action on 24 October 1918, shortly before the Armistice.
Benjamin was buried in Grave A.11 of Verchain British Cemetery, Verchain-Maugre, France. His name was recorded on the Great War Memorial Board in Chester Town Hall. Benjamin was entitled to receive the 1914-15 Star, the British War Medal and the Allied Victory Medal.
Benjamin and Margaret's children, Frank and Norah, were married at St Werburgh's in 1929 and 1930 respectively.