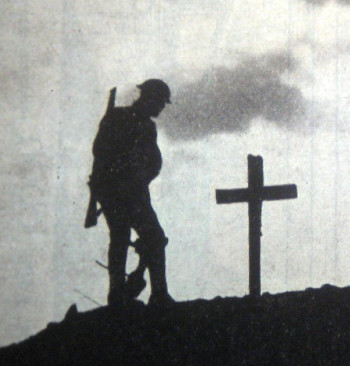 John Hatton Peet
Pte Royal Fusiliers, posted to 2nd/2nd Btn London Regiment (Royal Fusiliers) 167478
Died: 26-10-1917 age 26
John was born in mid 1891, a middle son of Henry and Mary Ellen Hatton Peet nee Turner. John had ten siblings. He was born in Warrington but was brought up in St Helens, where his father had a successful butcher's business. By 1911 Henry had retired and John was running the family business.
Little is known of John's army life, as his enlistment papers have not survived. His medal roll card indicates that he started his army career as a member of the Army Service Corps. Then, at some later stage he was transferred to the 2nd Battalion London Regiment of the Royal Fusiliers.
John's name is listed on the Tyne Cot Memorial, West-Vlaanderen, Belgium - Panel 28-30 and 162-162A and 163A.
In 1925 John's brother, Henry Hatton Peet, married Ann Mary Thomas in St Werburgh's Church. In 1928 Henry and John's mother, Mary Ellen, died. Henry Hatton Peet endowed a rosary window in St Werburgh's to the memory of his brother John and mother Mary Ellen. St Werburgh's WW1 Memorial is the only one in Chester where John Hatton Peet's name is listed.