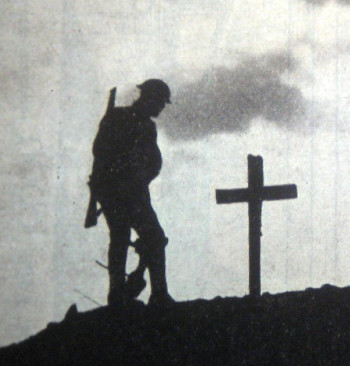 Henry Siddall
Q.M. Sgt Royal Army Medical Corps 19070
Died: 18-12-1918 age 33
Henry was the third of four children born to Henry and Mary Siddall nee Bray. His father Henry was an upholsterer and lived and worked at 126 Boughton. Henry had an elder brother William and elder sisters Mary Elizabeth and Margaret. He had been born on 23 July 1884 and baptised on 4 August 1884 at St Werburgh's. Sadly Henry's mother died in 1887 when the family lived at 23 Boughton and was buried from St Werburgh's. From then onwards Henry appears to have lived with his maternal grandmother and his mother's siblings.
Henry attended St Werburgh's Schools and appears to have been an apt pupil. In the 1901 census Henry is living with his aunt, Louisa Bray, his late mother's youngest sister, at 26 Earl's Villas, City Road. Henry is 16 and working as a Grocer's Assistant. His father, who was living at 83 Boughton, died in July of that year.
Later Henry joined the R.A.M.C. and was trained as a dispenser. He was abroad in Mauritius and South Africa, with the R.A.M.C. at the time of the 1911 census.
As an already enlisted man, Henry entered France on 18 August 1914. His enlistment papers have not survived, so we have no details of his service. He must have been at home on leave in late 1915, because he married Ellen Butler at that time. She lived at 3 Albion Place, Chester.
Henry Siddall died at the 17th Casualty Clearing Station on 18 December 1918 and was buried in Charleroi Communal Cemetery, Grave P.8. He was entitled to receive the 1914 Star with clasp, the British War Medal and the Allied Victory Medal.