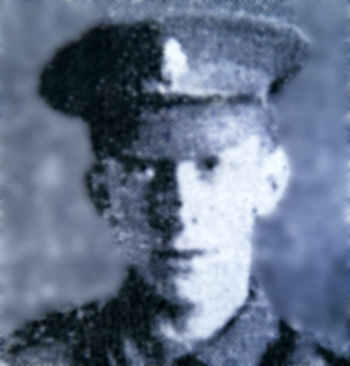 Joseph Stretch
Driver Royal Field Artillery, 3rd Brigade 735584
Died: 03-01-1918
This Chester family seems a likely one for Joseph Stretch.
Joseph was the only child born to Joseph and Mary Stretch nee Cooper. Joseph was a railway platelayer who had been born in Grappenhall, Lancashire, and Mary had been born in Tarporley, Cheshire. Joseph had four older half siblings George, Jane, Arthur and Frederick, from his father's previous two marriages. In 1911 Joseph age 15 was the only child still living at home, 62 Trafford Street, and was working as a hawker.
Joseph probably enlisted in early 1916 and had been serving abroad since July 1917. He contracted pneumonia whilst on active service in Palestine, in the Egyptian Theatre of War, and was buried in Grave XIII.E.II. in Gaza War Cemetery. Joseph was entitled to receive the British War Medal and the Allied Victory Medal.
Joseph Stretch's name was on the original memorial in St Werburgh's Church but sadly we have been unable to discover any connections between Joseph (or any other  members of this family) and St Werburgh's Parish.