Parish Newsletter
SUNDAY 24th DECEMBER 2017: FOURTH SUNDAY OF ADVENT (YEAR B)
Liturgical
II Samuel 7, 1-16; Psalm 88; Romans 16, 25-27; Luke 1, 26-38
Saturday 6.00 pm: Rowton Methodists: Mavis & Fred Fazey, Mary & Tom Boulton, and Mary Fazey
Sunday 9.00 am: St Werburgh's: Constantine Brady (L.D.)
Sunday 10.45 am: St Werburgh's: Andrew and Emily Cunniff

SUNDAY 24th DECEMBER 2017: CHRISTMAS EVE (YEAR B)
Sunday 6.00 pm: Children's Vigil Mass of Christmas: Alex Barnes
Sunday 8.30 pm: St Werburgh's: Vigil Mass of Christmas: For Edward
Sunday 11.30 pm: St Werburgh's: Carols and Midnight Mass: Matthew Robinson

MONDAY 25th DECEMBER 2017: CHRISTMAS DAY (YEAR B)
Monday 9.00 am: St Werburgh's: Dawn Mass of Christmas: Brian Boardman
Monday 10.45 am: St Werburgh's: Day Mass of Christmas: Donal O'Shea

TUESDAY 26th DECEMBER 2017: FEAST OF ST STEPHEN, PATRON SAINT OF ALTAR SERVERS
Tuesday 8.00 am: Poor Clares, Hawarden: For MP
Tuesday 10.00 am: St Werburgh's: Altars Servers' Celebration: Ralph William Wallace (Anniversary)

Wednesday 27th December: St John: I John 1, 1-4; Psalm 96; John 20, 2-8
10.00 am: St Werburgh's: Thanksgiving

Thursday 28th December: Holy Innocents: I John 1,5 – 2,1; Psalm 123; Matthew 2, 13-18
10.00 am: St Werburgh's: James Barlow (L.D., Lewisham)

Friday 29th December: St Thomas Becket: Colossians 1, 24-29; Psalm 22; Luke 22, 24-30
10.00 am: St Werburgh's: Margaret Haslam and the Old Nuisance (Anniversaries)

Saturday 30th December: Sixth Day of Christmas Octave: I John 2, 12-17; Psalm 95; Luke 2, 36-40
10.00 am: St Werburgh's: John Oliphant
6.00 pm: Rowton Methodists: Eileen Law (L.D., Swindon)

SUNDAY 31st DECEMBER 2017: THE HOLY FAMILY (YEAR B)
Genesis 15, 1-6; Psalm 104; Colossians 3, 12-21; Luke 2, 22-40

Saturday 6.00 pm: Rowton Methodists: Eileen Law (L.D., Swindon)
Sunday 9.00 am: St Werburgh's: Dot and Pat Williams (Anniversaries)
Sunday 10.45 am: St Werburgh's: Victor Mullally (L.D., Co Kilkenny)
Sunday 6.00 pm: Bridget Jennings (1st Anniversary)
Sunday 10.00 pm: Exposition of the Blessed Sacrament followed by Midnight Mass for God's Blessings on 2018
Prayer intentions
Garth Stocking, Ann McGowan-Scanlan, Mary Lyons, Kevin Maguire, Christine Davies, Michael Morton; and for all the sick of the Parish; and for those who have died recently, especially Finn Abberton, Joan Baxter, Norah Douglas, Maureen Middleton and Marie Gilmovitch; and for those whose anniversaries occur about this time: Johnnie Jones, Edward Davies, Patricia Smith, Joan Barlow, Krystyna Pepper, Patricia Wood, Charlie Esser, Pat Crayton, Doris Vickers, Tony Shepherd, Terry Pealing, Luzia McDonough, Winifred Challinor, Mary Hoban, Rita Duckers, John Haresnape, Joseph Doran, John O'Leary, Winifred Shaw (The Old Nuisance), Arthur Biscaine, Brian Clegg, Barbara McKeown, Sheelagh Potter, Charles Green, James McCleary, Pat Walsh, Vera Howard and Michael Davies. RIP.
Parish events
Fourth Sunday In Advent - Today
When Christmas Day falls on a Monday, the Fourth Week of Advent is only twenty-four hours long - Dusk Saturday to Dusk Sunday. Then it mysteriously morphs into Christmas Eve. So, coming in the Evening doesn't fulfil the Sunday Mass Obligation. Many of you have asked: sorry, folks, and nice try! Liturgists - who needs them??
Christmas Eve Children's Mass: 6.00 pm
Come Wednesday, you won't be able to buy a Tea Towel in Chester for love or money. So, come along Christmas Eve at 6.00 pm, kids, dressed in any character from the Nativity Story. We don't tend to be Scriptural Purists on this occasion, and have certainly welcomed Scooby Doo to the Manger in recent years. Last year it was Darth Vader. Come on folks, the Gospels don't actually say he wasn't there! And good to see the Grumpy Old Inn Keeper getting into character at the Primary School Mass on Friday morning...
"A War-Torn Chester Parish"
A superb response last weekend, so many copies flying off the shelves. On sale again at all Masses this weekend and over Christmas. It's going to sell out soon, so don't be disappointed. Soft Back £10, Hardback £20.
Midnight Mass New Year's Eve
For a different way of seeing in the New Year, why not join us next Sunday evening for a quiet time of prayer from 10.00 pm onwards? Exposition of the Blessed Sacrament, followed by Midnight Mass at - what time, everybody? That's right, all together now, MIDNIGHT!
Next CathSoc Meeting: Sunday 14th January!
Christmas Volunteer Rota Gaps
Almost there now, folks! The one critical area outstanding is Christmas Morning Eucharistic Ministers: if you're an EM and coming then...
January 'Day by Day' and Sacred Heart 'Messenger' - On the Newsstand - £1 each
Window-Ledge Christmas Cards
Many of you distribute your Christmas Cards by leaving them on the window ledge just inside the Sacristy, which is a super system. But please look and see if there are any for you - and a second name or initial can help when we have so many Mary's and Cath's! Some are still there in June...
Parish Website: We're Live Again!!!
Virtually there now - a thousand thanks to Fran, Brian and Peter for all their amazing work in rebuilding it. Photo of the Week? A picture from Eileen Owens illustrating "The Unstoppable Power of Nature", theme of a recent sermon. Thanks, Eileen - and keep sending them in!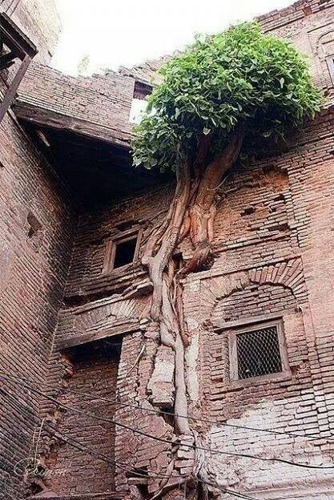 January Shakespeare Reformation Talk
The third and final Reformation Talk had to be curtailed on Friday 27th October, because of all the Rail Disruption getting back from Ampleforth. Plus, my appalling Gorbals Flu. Not that any of you cared, of course. As promised, it will be delivered in full on Friday January 12th: Talk at 7.30 pm, Discussion and Questions at 8.15 pm, Tea and Tab Nabs at 9.00 pm. All welcome!
SVP Christmas Collection
The SVP would like to thank everyone for their recent second collection which totalled £1039.51. Your generosity is very much appreciated.
Week of Prayer for Christian Unity:
Archbishop of York Coming to Chester
Churches Together in Cheshire mark the Week of Prayer for Christian Unity in January each year by alternating a service in a large local church - last year it was St Laurence's Frodsham - with a Cathedral Service and national speaker. 2012 it was Cardinal Cormac, 2014 Archbishop George Carey, 2016 Lord Griffiths from the Methodists, and this January Archbishop John Sentamu of York. Sunday 21st January, Cathedral, 3.30 pm.
May They All Rest in Peace
Very sadly, we have lost a number of parishioners in the last week. Never a good time to lose someone you love, but Christmas Time makes it especially hard. Please keep them all, and their families, in your prayers at this time. As Funeral Arrangements will have to be in January, I thought you would appreciate details now:
Finn Abberton RIP
Funeral Private, please. Mass on Tuesday 2nd January at 10.00 for Finn – all welcome. Then a Thanksgiving Service Friday 19th January 2.00 pm. Again, all welcome from every part of his life.
Marie Gilmovitch RIP
Funeral: Blacon Friday 5th January 3.20 pm
Joan Baxter RIP
Requiem Mass: Tuesday 9th January 12.00 noon
Norah Douglas RIP
Funeral: Blacon Wednesday 10th January 1.20 pm
Maureen Middleton RIP
Requiem Mass: Friday 12th January 1.00 pm
The Light of Christ has come into the World, and all the darkness has never been able to put it out. [St John's Gospel, 1, 5]